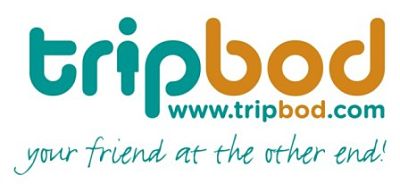 I headed to Paris for a three year stint in the early eighties, knowing noone and feeling very much the stranger in town. Someone recommended that I post an ad for digs at The American church there, as that is where most English-speaking expats congregated to exchange information. It worked – I found a flat, some cool flatmates, a bike, a futon, and a few party invites to boot. Social rather than spiritual guidance, it has to be said.
Times have changed, however, and as my travels take me further afield I, like many others, use the internet as my starting point for international guidance. And Tripbod (www.tripbod.com) is my newly chosen, and invaluable, first port of call, when heading off to new frontiers.
Tripbod, is a web-based service, where independent travellers register, so that they can be introduced online to a vetted local expert who will offer real insight to their home country, as well as inspiration to discover an authentic rather than tourist-driven destination. These experts, or Tripbods, equip visitors with the most up to date information and on-the-spot knowledge, for a nominal fee ranging from £10.99-£150 sterling (the company is based in UK). The basic package, called Trip Planner Light, allows you to ask your Tripbod five questions, and receive advice and recommendations along with a Google map of recommended places to visit or stay. The full Tripbod package provides a private online space for real time communication between the traveller and Tripbod, starting from £35 sterling, and going up in price, depending on the period of time you want to maintain contact with your Tripbod. So, if you are planning a six month trip to Australia, for example, you might want to invest in a longer period of time, during which you can pick your Tripbod's brains. Whatever the length of time, you'll have all the travel tips you could hope for, through a variety of live chat and messaging, an online planning page, and maps.
Sally Broom, the founder of Tripbod, is one of the most dynamic, passionate and committed proponents of responsible tourism I have met. She has organised international conferences on responsible tourism, created an inspiring network of businesses working in this field, and has rightly gained high praise from Rough Guides this year for Tripbod's contribution to ethical travel.
Sally chooses her friends carefully, with each Tripbod going through a unique and thorough vetting process which ensures that they really are the best, trusted, local travel experts. Tripbods can be found in thirty countries at the moment. They range in age and profession such as Albert, the son of a Tenerifian farmer, who is keen to show visitors the island he grew up on and loves, hidden well behind the bars and binge drinkers; Allan, in Mexico, an ecotourism consultant for Mexican nature tourism businesses, or Lee from Laos who, between working as a tourism consultant and Tripbod, has won ten international caps playing rugby for Laos.
There is, however, one gaping hole in Tripbod's service, and that is in Ireland. The search is on for a new Irish Tripbod, someone who is committed to a responsible form of travel, and knows how to guide a visitor well beyond the Book of Kells and the Blarney Stone. Anyone interested should contact Tripbod via their website.
Meanwhile, back in Paris, there is something comforting about the fact that The American Church is still going strong and, not to be left behind, also has a website (www.acparis.org). It describes itself as A Beacon on The Seine, and way back in my youth it certainly helped me find my way. Tripbod is, however, shining its light across many continents now, sharing information, goodwill, and a much needed first point of contact for people who are going to be new in town. So there really is no need to feel like a stranger any more.
For more information see www.tripbod.com
(This article was first published in The Irish Times, 19 September 2009)