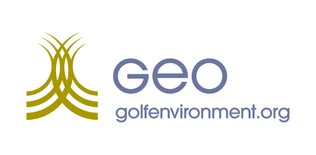 For some people golf is the reason for getting up in the mornings. However, most are unaware that it is one of the most damaging forms of tourism. There is no sugar coating it, I'm afraid. In many parts of the world, where resorts boast eighteen heavenly holes, others campaign to stop vast amounts of herbicides, pesticides and contaminated water seeping into the natural environment. In the Far East, farmers fight for compensation after being displaced in the name of the game. And then there is the water issue.
With summer holidays approaching, glossy green golf courses are all over brochures and billboards. Yet last year, in Spain and Portugal, water was being shipped in by containers to supply local people, while sprinklers were still in action to keep the golfers coming.  In Cyprus, water is shipped in from Greece, yet construction on fourteen golf courses continues. These golf courses will suck up approximately 30 million cubic metres (cmc) of water annually, compared to the population's drinking water needs of 85cmc. The new courses will use desalination plants enabling them to use sea water, but this process requires vast amounts of energy, and still fundamentally provides water to tourists before the people who live there.
And golf tourism is growing. Worldwide it is a €12 billion industry. The International Association of Golf Tour Operators IAGTO, set up in 1997, now represents over a thousand companies.  However, at a recent conference on making golf greener, they were clear about putting money first, stating that businesses "need economic success first, and can then aim for environmental sustainability".
In Mexico there were fifty golf courses ten years ago, and two hundred today. Manuel Diaz Cabrian of the Mexican Tourist Board also talks about the power of the golf dollar, stating, "In Mexico, golf is very elitist, associated with tourism only, not sport". In similar emerging and developing countries golf proliferates a form of tourism where tourists are viewed as neo-colonialists rather than welcome guests, creating local dissatisfaction and ensuing negative social impacts.
However, there are organisations out there trying to address these issues. The R&A, based in St.Andrew's, Scotland, is the sport's international governing body and has an advisory team committed to creating sustainable courses. They promote the use of grassturf suitable to a local climate, water conservation, and limited use of chemicals. Although still in embryonic stage, you can read more at bestcourseforgolf.org. And the rapidly-growing Golf Environment Organisation, or GEO, (golfenvironment.org) has created an international green golf certification scheme, working closely with the likes of The Ryder Cup and Gleneagles.  Its criteria are not only environmental but also take into consideration social impacts, with clubs like La Pinetina, Italy, Ljunghusen, Sweden, Golfbaan de Rottebergen in The Netherlands, and RJ International in Ipswich, UK boasting GEO certificates in the clubhouse.
One thing that GEO is passionate about is changing the way we perceive golf. A hundred years ago courses were natural, made with heather, bracken, sand, or whatever was indigenous. In Ireland, a good example today is Highfield Golf and Country Club (highfield-golf.ie), created by the Duggan family on their farmland. It was built on natural terrain rather than sand-based greens resulting in minimal invasion of the soil, and little or no chemicals to maintain them. And any unused spaces have been left 'wild', allowing the local ecosystem to thrive. Now that's what I call a 'fair way'.