Catherine Mack – content creator, senior copywriter and editor
While still writing freelance pieces for newspapers and magazines, content creation took centre stage in 2014 and is still my main area of work today. I am well practised in all the necessary skills such as detailed proofreading, creating quickly and accurately, applying best practice in SEO and ensuring that tone of voice is adhered to. Brand guardian is my middle name.
However, I also endeavour to make copy clear, easy and engaging. I enjoy writing in a style where the reader senses a personal approach, never feels patronised and where personality and humour is able to trickle through. You can get a quick introduction to some of work on this portfolio page.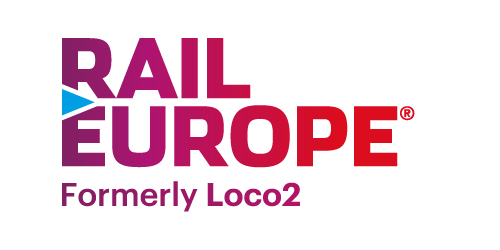 2018-2020 Editor-in-chief, Rail Europe (formerly Loco2)
An eco startup turned multinational, the content wheel was on full cylinders here. B2C, B2B, PR and UX, as editor-in-chief I grew and led the content team and, in so doing, honed my organisational skills. Trello for content calendar management, Basecamp for brainstorming, Salesforce for content requests, Mailchimp for marketing emails and Slack for last minute turnaround requests. Planning, creating, editing and delivering digital content for UK, US and other international markets, content growth was rapid in this role, increasing revenue from blog traffic by 600% in one year. Then a pandemic hit….
2014 – 18 Senior copywriter, Responsible Travel
As senior copywriter, I researched and wrote over 300 responsible tourism guides, as well as activism articles, product landing pages and conducted an array of interviews for storytelling pieces. Responsible Travel is a portal representing over 400 sustainable travel companies. By interviewing their founders, hearing their vision for destinations and product and converting these to worthy that was engaging, original and shareworthy, I learned that, by digging deep, content can not only convert to sales but also create change.

Publications in print
Ecoescape: Ireland – a slow travel guide to Ireland
Irish, but now living in London, this was a passion project for me and one of the best ways for me to launch myself as a travel writer specialising in responsible and ecotourism. Published by Green Guides in June 2008, it's a travel guide to Ireland that covers fifty Ecoescapes throughout the island of Ireland, North and South. From hostels to four star hotels, cottages to community-run enterprises, it takes you to corners of Ireland you often won't find in the traditional guidebooks. Also featuring a Slow Travel section, it provides details of ferry and train travel to Ireland, as well as how to access each featured place using public transport.
Reviews of Ecoescape Ireland by Catherine Mack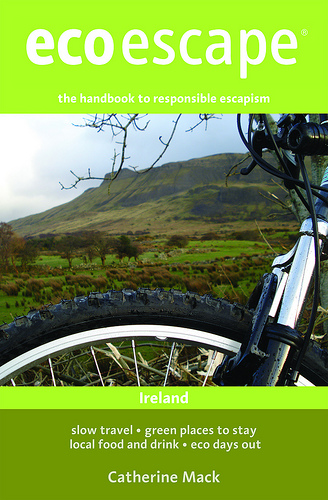 "Thorough and well-researched, this book has unearthed some real gems and is a useful starting point for anyone looking to go green on the Emerald Isle." Joanne O'Connor, Travel Editor, The Observer
"Extremely informative and amusing. Catherine sensitively conveys the dreams and commitment of Ireland's tourism providers who are doing their bit to make a difference. These are not just ecoescapes, they are great escapes." Miriam Donohoe, Travel editor, The Irish Times
"Catherine Mack captures the soul of slow travel in Ireland. Her book is an excellent port of call for green travellers." Richard Hammond, founder of Green Traveller and co-author of Rough Guides' Clean Breaks
"An ecoescape needn't be dull and worthy as this guide to Irish eco-travel proves… her ability to be sceptical of places is one of the book's strong points. The places she visits have to prove to her that they're giving more than just lip-service to the notion of eco travel and being green….the author gives more than just lip-service to her write-ups of the places she visits. The main choices receive two or three full pages in the book, and they are all enjoyably readable. The writer seems to treat each entry as a piece of journalism, to inform and entertain, and doesn't provide the usual kind of superficial guidebook write-up. Catherine Mack is no mean photographer too, and provides most of the images used in the book, like the one on the cover of a bicycle parked with Ben Bulben in the distance".  Suite 101.com– Mike Gerrard
Ecotourism Handbook for Ireland
The Ecotourism Handbook for Ireland was co-commissioned by the Irish Tourism Board, Failte Ireland, and Greenbox. Published in April 2012, it is a detailed 70 page handbook written for the Irish tourism trade, as a tool to help them get to grips with the changes they can make in order to become a more ethical business. It has been well received within the industry, covering everything from funding, business plans, accreditation and marketing for ecotourism businesses. The book can be downloaded from Failte Ireland here.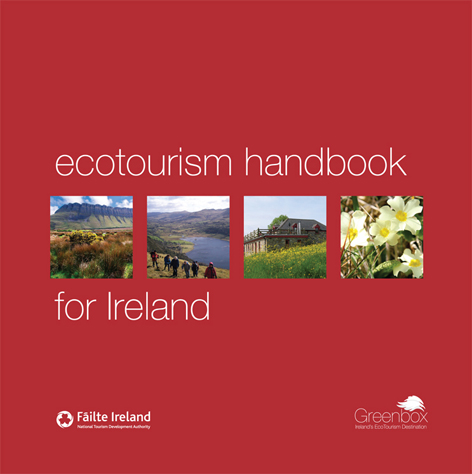 9 Reasons to be Green
Commissioned by VisitEngland in April 2009 its aim was to seek out beacon sustainable tourism businesses in all its nine regions. This booklet aims to highlight the excellent work of these businesses, using interviews with their managers, founders and pioneers, as they talk about what inspired them to be green. The booklet is used as a tool for encouraging other English tourism businesses to follow suit. Each of the featured businesses was a regional winner of the Enjoy England Award for Excellence in Sustainable Tourism.