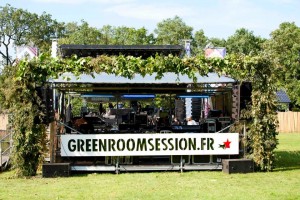 There is a growing network of travel writers committed to responsible and green tourism. Rooksana Hossenally is one of them, and so I am delighted to have her write a guest blog on this site – introducing We Love Green Festival, this coming weekend in Paris – and  Rooksana – whose writing we also love….. 
The environment has become big business for some, and a way of expression for others. Finding a page dedicated to green issues once in a while in your local paper, or favourite glossy, is now the norm, but something that stands out from the rest is the annual We Love Green Festival.
Now in its second year, it is the first festival with the environment at its core. The Paris-based three-day event, We Love Green, is an appeal to our awareness of our impact on the environment via live performances by artists like Norah Jones, Charlotte Gainsbourg, James Blake, the Klaxons, Beirut and Django Django, but also through a series of stands manned by various local environmental associations and several workshops. Because let's face it, we know how to sort our rubbish into different piles now, but what else can we do with it? Leaving out the 'here's one I made earlier' Blue Peter edge, no one's going to ask you to stick two toilet roll tubes to empty yoghurt pots, which will magically become a dolls' house for your nieces. No we're talking scenography workshops using reclaimed materials to create furniture and signage already in gear for the festival kick-off in a week's time.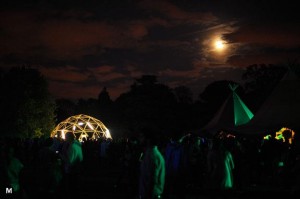 Like at all festivals, there will be several stands of food, clothing, and all sorts, including a place you can charge your phone by pedalling on a bike, a group of 'pixie' hairdressers who will be making sure everyone's barnet is styled for the occasion, the Starck-designed Volteis V+ buggies will be seen carrying artists and equipment from one end of the site to the other, various art exhibitions will be happening, as well as green design inventions revealing future possibilities of bettering the way in which we use the planet's resources. The 'Green Peas' area will be up and running, educating children of all ages about the impact each one of us has on the environment through a series of workshops and games. Also part of We Love Green, don't be surprised to see, among the park's century-old trees, a somewhat different type of green: Heineken green. Okay, so the beer brand is more dollar-green than grass-green, but this is a festival after all, and what festival would be, without beer? And although no one's pulling the wool over our eyes about We Love Green being another marketing ploy for the brand, Heineken, will be hosting a key part of the festival with its 'Green Room Sessions'. Located in its own leafy wooden contraption it will provide another area for festival-goers to enjoy the spirit with a jukebox playing sounds from the psychedelic tunes of Django Django to the folk rhythms of Beirut.
However, household consumer brands like Heineken and Philippe Starck aside, We Love Green has positioned itself as an experimental crossroads for exploring new ideas. And like at its first edition last year, the 'Green Team' will be onsite to distribute earplugs and disposable ashtrays. Water fountains will also adorn the site providing free water and saving on plastic bottles. This year however, the team pursues its goal of creating a festival that is 100% green by composting all waste generated during the event. Even the recyclable tableware the food stands use will go on the heap. The clan will be teaming up with the association, OrgaNeo, to test a composting system that relies entirely on worm activity. The bulk of waste generated by the festival will be carried off to a factory in Dreux, a neighbouring region, where composting can be done on a larger scale.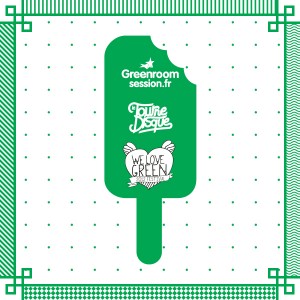 A festival anchored in present-day issues, which the Because.tv clan holds close to their trendy hearts, We Love Green is a 'disposable' festival; it doesn't impact the land it occupies nor does it disturb the park's eco system in its logistics. Running partly on solar energy, it is a festival that questions the resources that we have and what can be done with what we have as opposed to living on borrowed resources…borrowed because if we continue to live beyond the means nature offers us at the current alarming rate, it is only be a matter of time before the reality of an Earth stripped bare really hits home – quite literally. So We Love Green is still a festival and it's still fun, and the Green Team knows there is still a long way to go before We Love Green can be a fully functioning paragon for future festivals – but it's a damned good start.
We Love Green will run from Fri 14-Sun 16 September 2012 at the Jardin de Bagatelle, Paris 16, France. For full details see the We Love Green website (in French only). Tickets are available here (free for children under 12 years old).