Welcome to Ethical Traveller. I have been writing about ethical, green, responsible, eco, sustainable travel, call it what you will, for the last eight years,  after completing a Masters degree in Responsible Tourism Management.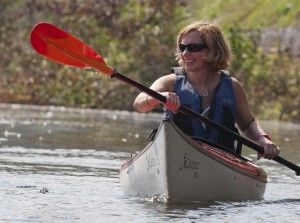 During this time I have written about the issues of ethical travel not only in my columns in National Geographic Traveller Magazine, The Irish Times and Green Parent Magazine, but also in many other newspapers and magazines. For me, responsible tourism is as much about people as it is about place,and giving a voice to people who have created exemplary, exciting responsible tourism products is one of the best aspects of my job.
I am currently working as full time writer at Responsible Travel, devising destination and activity online travel guides, including one to New York State where, after discoverning a world of mountains, hiking, biking and kayaking all on Manhattan's doorstep,  I was delighted to persuade the the tourist board to turn their iconic 'I ♥ New York' heart green. The world of a more ethical form of travel is always full of surprises. And people who are willing to think about the box and create change. I also manage to fit in some freelance travel writing, with trips to go cycling in Northern Portugal, climbing on Clare Island, Mayo and discovering the green lights of Amsterdam some recent highlights.
Thanks  for checking out Ethical Traveller. For frequent news of my travels or general eco travel updates, please check out my own Twitter page.
Happy travelling. Catherine Mack