It's not every day you get a hug in the post. I opened it up and wrapped it around me immediately, and it was so all embracing that I was unable to separate myself from it for about a week. Luckily,  I am also able to bring it on all my travels now, as a Hug is the name for the most stunning wrap or shawl,  made from recycled woollen jumpers and crafted into a cocoon of cosiness that will keep me warm in winter and chill free in summer.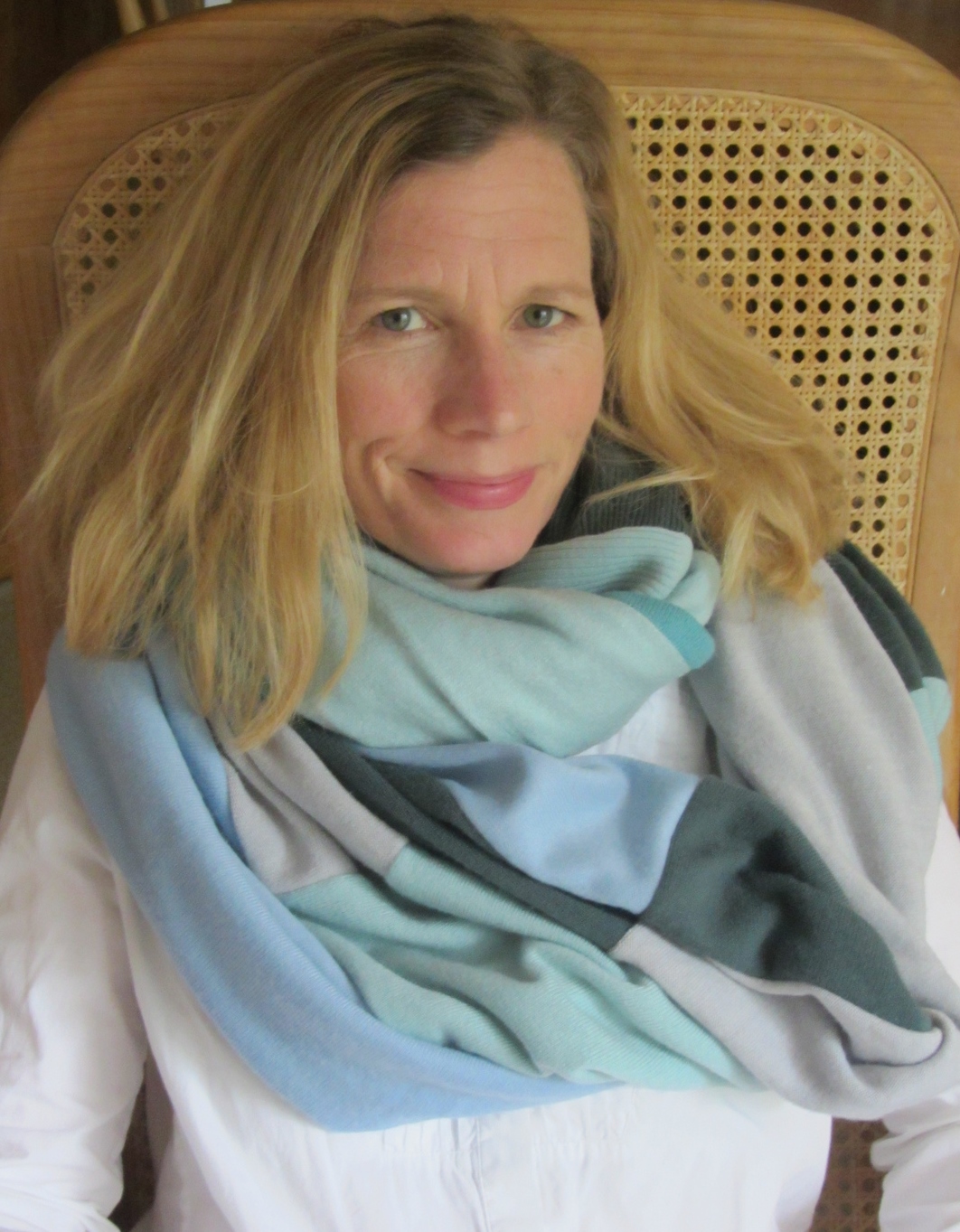 Made in Shropshire, UK, by Turtle Doves, I couldn't recommend this company more highly. Before ordering my Hug (incredibly good value at £45), I chatted about the colours I like and, as I really wanted to be able to take it on my travels with me, and have a pretty boring ready to go travel wardrobe, I knew exactly what I was after. Pale blues and greens mostly and,  as Kate Holbrook, the founder of this ethical enterprise told me, she thought the Mermaid one might be perfect. So, as wild swimming spots are usually top of my travel itinerary,  I knew this was the one with my name on it. I was a little concerned about the applique heart on it, as I don't usually go for that sort of thing, but I just wear it with that bit on the inside.
The Hug really is perfect for travellers. I had a hug after surfing and coasteering during my recent trip to Preseli Venture in Pembrokeshire, Wales. You can wrap it round yourself like a giant scarf, or cover your head with it if you are camping, and you can't seem to get your hair dry on those damper evenings,  or you can just cover yourself with it as you collapse into a holiday chill out. And if flying is your chosen mode of transport, you can wrap up when the air con hits that chilly max, or use it as a pillow when you need a doze. It also means you have to pack less layers, and you can wear it travelling, thus minimising your load in terms of luggage limits. To see Kate's suggestions  of ways in which to wear your hug, check out her video here. 
The most lovely thing about a Hug is that it makes me smile every time I wrap myself up in it. It is charming to think that there are stories behind every patch of wool that warms my body. Kate sources 95% of her jumpers from registered charity shops, although she does welcome donations too of course. If you want to sample her craftsmanship on a smaller budget, check out the cashmere fingerless gloves. You can have a pair for free if you send in your old cashmere jumper. This way, she gets to use the cashmere for other products, and you get a pair of Turtle Doves in the post.  You can also buy online from a wide selection of gloves, as well as hats, scarves and snoods or, if you are in the Shropshire region, you can find them at various markets.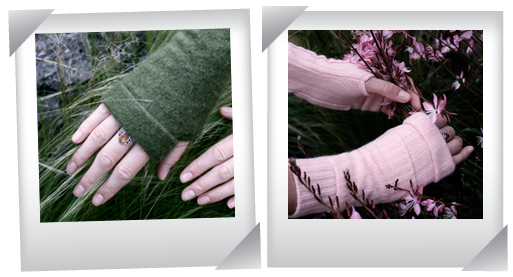 My kids are now after my Hug all the time, and so there is a bit of a plan brewing to gather up lots of our old wool in the house, including some of their baby bits and pieces and have them made into blankets by Turtle Doves for Christmas. That way they can use them for camping or just collapsing on the couch at home. Backed with fleece, and given a patchwork feel using buttons, these are hugs from heaven really.
The celebrated poet Maya Angelou once said that "Every day you should reach out and touch someone.  People love a warm hug, or just a friendly pat on the back". I couldn't agree more, but my new dilemma is that now I have the best hug in the world, I don't really want to share it.