At the last view, 415 people had watched the debate which took place at the World Travel Market in London in November 2012 on volunteering tourism on YouTube. Not exactly viral. However, if you are one of the million people who are thinking about using your valuable holiday time and money to volunteer next year, I highly recommend taking an hour of your time to watch this panel discussion about one of the fastest growing sectors of tourism which, to date, is still unregulated. Also, you could then prove one major player in the industry wrong. Richard Oliver, Chief Executive of Year Out Group, an association of leading gap year providers, responsible for sending 24000 young people abroad during 2011, claims that 'For the volunteer, research and planning is essential …. and I have to say that young people don't do it very well…. I am routinely disappointed that parents don't get involved at least to take a discreet interest in what their children are doing…when things go wrong, parents are the first to jump on the bandwagon' .
Year Out Group does not organise volunteering tours per se. They represent other organisations which do, and there is indeed a wealth of information on their site for volunteers to sift through, including a long list of questions that you should ask a gap year or volunteering holiday provider in order to get a clear picture of the work you will be getting involved with. There is also a Code of Conduct and Year Out Group's members must 'provide annual confirmation that they continue to meet these criteria'.
The criteria which volunteering holidays must meet in order to feature on Year Out Group's site include guarantees on financial security for their clients, accurate websites and literature, professional support and welfare which ensure that all programmes are vetted and monitored by member organisations and that security and safety procedures are in place (all of which are basic legal requirements anyway, surely?). As well as this, member organisations agree to adhere to ethical considerations, albeit down at the lower end of the Code's List of priorities. These include protecting the environment, respecting local culture, benefitting local communities, conserving natural resources and monitoring pollution.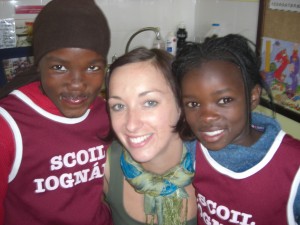 All great on paper, but with no actual obligatory regulation, bar the British Safety Standard  BS8848 for group activities which may not apply to certain volunteering holidays anyway, the thing which 'routinely disappointed' me was not the fact that parents didn't do their job, but that Year Out Group which represents all these volunteering holidays doesn't  do thorough checks on their babies. According to Oliver, "Ethical issues are important but with so many activities in so many countries it has not been possible for Year Out Group to audit and we therefore do require the individual volunteer to do a considerable amount of research and planning for themselves to check out the organisation and to check out the individual project".
Oliver goes on to emphasise that the young  internet generation is only interested in "instant response", and "this doesn't work for international volunteering" and that as a result these volunteers are, again, 'routinely disappointed' and that 'the provider is disappointed too because they'd like to be able to help but can't'. And yet, somehow it is acceptable for volunteering associations, of which there must be many around the world at this stage,  to use the internet to promote thousands of volunteering opportunities, so many in fact that they don't have time to audit and who claim that the best auditors are the volunteers. But hey, when in doubt – blame the parents.
Another of the key speakers, Paul Miedema of Calabash Tours, an organisation working in urban townships of the slums of Port Elizabeth in South Africa does not blame the parents however. He goes to the core of the matter by waking tourists and tourism providers up to his reality saying, "I am pretty annoyed at some of the volunteer tourism practices taking place…it seems to be the belief that we can be the play thing of people that come from the north and come and play with us in the south, have a wonderful experience and go home…. some of us are then left to pick up the pieces". As Miedema points out, it is a lot more complex than that, and with a big boom in volunteering tourism happening worldwide at the moment "everyone is scrambling around looking around for projects, because that is what they need to sell'. He stresses the need for well-structured community centred volunteer experiences with deep insight into the local context, adding "We need to go about it the other way round, in my view. What are the needs  of the local people is the starting point" and stresses that volunteering holidays "are not about selling a beach package. A lot of the work I do is about bringing people to people….creating a shared humanity'.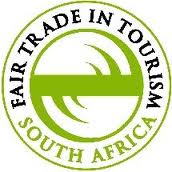 There is a clear contrast in outlooks here. Year Out Group is very volunteer centred, emphasising the CV credits that a young person gets for volunteering, assuring parents on their website that "Volunteering in a community overseas helps to develop valuable life skills, which can set young people apart when applying for universities and jobs" and which "enable young people to develop their soft skills, broaden their education and develop a wider perspective on life."  Whereas Miedema talks about Calabash's process with much more of a community focus although not denying the importance of volunteer safety; "It is our responsibility to educate the communities about what the potential risks of this are, so that they can agree to do this as a community. What are the rights of children or vulnerable adults within these communities?"
Miedema also points out that in October 2012 a US volunteering organisation Peace Corps volunteer was imprisoned for fifteen years for sexually abusing children in an AIDS centre for pre-school age children in South Africa. "This is happening more than we want to admit", says Calabash, " It is our dirty little secret and it's time we open that up and talk about it and talk honestly about that, and talk about the risk to volunteers but also to the communities". And with a passioned plea, Miedema sums up by saying "Too much of what I see around me benefits only the volunteer… If you can't do it in your own country, why do you come and do it in mine? If you are eighteen years old can you teach English here in a class? Can you work with children here in England without a CRB screening? Why do you want to do it in my country? Just because we are vulnerable? Just because we are in need? If you can't do it at home, I don't want you to come and do it with us."
And so with a growth sector comes grave concerns.  Sallie Grayson, co-founder of UK organisation People and Places, which was awarded the Best Volunteering Company at the Virgin Holidays Responsible Tourism Awards in 2009, is equally frustrated with the desperate need for change in the industry, saying that 'The big boys need to stand up and take responsibility of what is going on in the volunteering market" in her presentation. People and Places' rules are simple and clear when it comes to volunteering holidays : They take their time to match volunteer skills with specific community led projects and these are always projects which already exist, and are not volunteer dependent; they carry out criminal record checks and work closely with all their project providers in situ to ensure that the volunteer role is genuinely necessary; they guarantee to her volunteers that their role is not simply a money making exercise which may, in the worst scenario, put a local person out of a job and, they are totally transparent about the percentage of the volunteer's  money which ends up in the community. And so consequently, she has serious doubts about volunteering organisations which offer discounted, last minute trips due to the fact that serious project and volunteer liaison is simply not possible in such a short time.
There has been no major expose of the volunteering industry within the media to date, with the exception of a superb documentary People and Power:  Cambodia's Orphans Business by Al Jazeera on child trafficking in Cambodia  in May 2012 (see below).  You can watch this on You Tube too, and interestingly it has had over 30,000 hits so far, although considering the fact that it exposes the vast profits being made by US volunteering organisation Projects Abroad, as well as its shabby practices in terms of fundamental child protection, informed consent in the community, transparency and project supervision, this film  should be viral by now. But nothing is viral yet in volunteering tourism yet, it would seem, as so much of what really goes on is being kept under wraps. It is time to get the message spreading, volunteers speaking about their experiences, governments reacting and acting, and the media talking. That way, we can get the responsible volunteering message viral, and in so doing, stop the industry from becoming totally parasitic.
For more information see Better Volunteering and Better Child Protection as well as the ongoing work of the International Tourism Partnership and Tourism Concern. There are also some very interesting comments in response to this post below, and in particular those from the team producing the voluntourism documentary, Hope was here, which you can find more about, including its superb trailer,  if you click here.