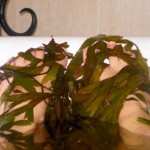 My New Year's resolution is to get fit – again. First stop towards the removal of winter woollies, and underlying layers of seasonal excess, is a spa. But spa
is a bit of a dirty word in ethical travel and does not feature highly on green must-do's. Excess use of water and energy are usually their biggest environmental faux pas. But if you want to start 2009 with low calorie and carbon counts, there are lots of places close to home to pamper yourself.
Blow off the Christmas cobwebs by heading out to Clare Island Yoga Retreat. The last time took a boat out there, I 'detoxed' successfully en route across the Atlantic waves. However, nothing beats this wild island in winter, and the warm welcome of the owners, Ciara and Christophe, will make you want to stay forever. Accommodation is in a restored cottage, with classes in the new wooden studio overlooking the bay.  Eco-credentials include solar panels for heating water, wood-burning stoves, and natural building materialsIsland and, as they offer courses in vegetarian cookery, the food is veggie at its very finest (www.yogaretreats.ie).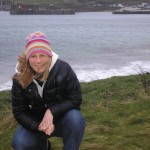 such as wood, hemp and lime plaster, terracotta and natural slates. They grow and source as many of their ingredients as possible on the
Hagal Farm in Bantry is about as far from a glamorous spa as I could hope for. You don't need bleached white robes, and parabens-filled pampering when you can collapse in front of the open fire at this hobbitesque hideaway in the Bantry hills.  Owners Janny and Fred are both healers in their own way: Janny through her hands and Fred through his cuisine. Organic and vegetarian, most sourced only metres from their kitchen, every meal is treated as a celebration of what nature has to offer. A two day retreat with treatments (from €265) will transport you to another world (www. hagalholistichealth.com).
The Northwest has a couple of exemplary pampering green getaways. Book into Leitrim's Ard Nahoo for a yoga, walking and relaxation weekend at the beginning of February. One of many breaks staying in wooden ecocabins, just a hot stone's throw from Lough Nahoo, and the retreat's own Uisce (water) area, with steam room, detox box, sauna and hot tub (www.ardnahoo.com). Further up the road in the most underrated County of Fermanagh is Blaney Spa and Yoga Centre. This state-of-the-art yoga retreat, with airy studio, underheated wooden floors, sauna and hot tub, as well as adjoining Innisbeg Cottages, all overlook  Fermanagh's lakelands. Stretch out for a massage and look out over the lake. Take a morning yoga session on the decked veranda, overlooking the lake. I strolled just two minutes from my whitewashed cottage to watch the sun come up, over the lake. You can have all the hot tubs and saunas in the world but diving in off the jetty has to be detox heaven. (www.blaneyspaandyogacentre.com).
Seaweed is, however, my weed of choice when it comes to detoxifying, and my favourite places to indulge in bladderwrack bliss are Delphi Mountain Resort in Leenane and Bellinter House in County Meath. Both are four star hotels, and both committed to sustainable practices. Bellinter's swimming pools are heated geothermally, and Delphi heats everything from the hydrotherapy pool to the hot showers using wood-burning boilers.  They both use organic and sustainably sourced seaweed in their exquisite spas, and  boast top chefs with slowfood principles drooling off their menus. They also support slow travel, so take the train or the bus, and they will meet and greet you. (www.bellinterhouse.com and www.delphimountainresort.com).
So you see, detoxing doesn't have to be so dreadful, and spas don't have to be ethically evil either. You just need to look for the ones which do not only you the world of good, but some good for the world in the process.
(This article was first published in The Irish Times, 13 December 2008)