There are times when we all need to retreat. To rest, to reflect and to recover. But often we don't take the time, or make the time, to do so. I have always been slightly envious of meditating and yoga bunny friends who can tap into this ability to 'just be'. I never seem to have the patience, and my 'retreats' are usually more in the form of hiking, biking or swimming. Or just diving  – into a bottle of wine. All of which are great, but actually usually lead to a stimulation of the brain or senses when sometimes, I just need to switch them off completely.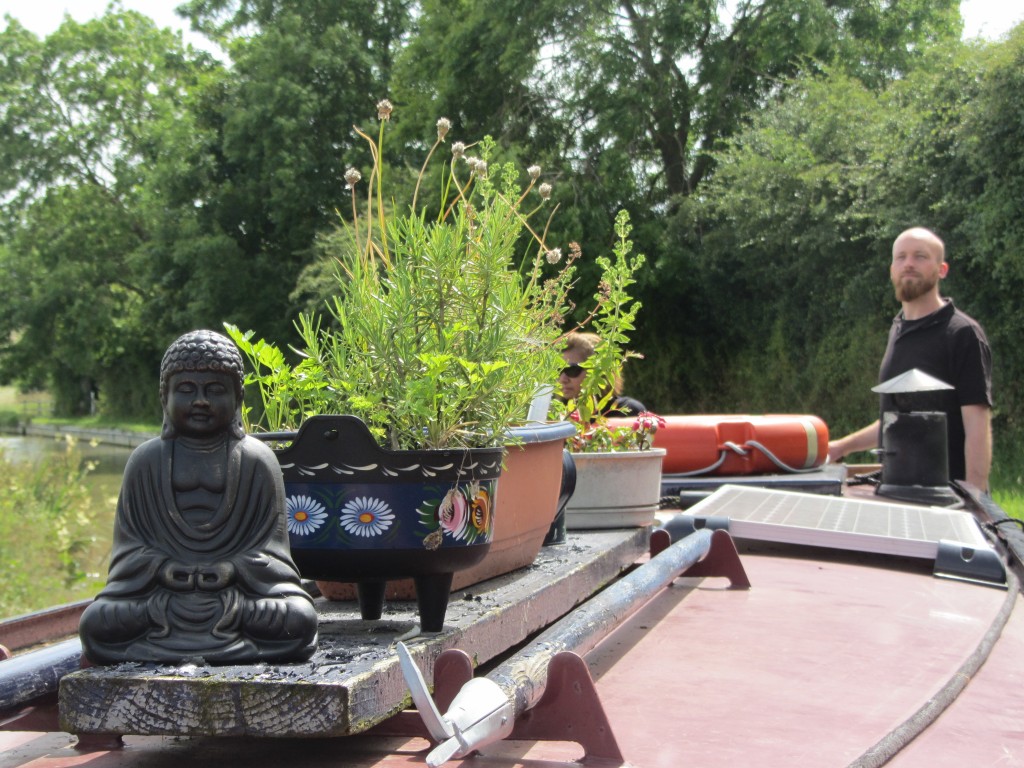 So, it was with great surprise when a weekend of meditation turned out to be a timely turning point in my recovery from a year of stress, grief and, simply put, an unreasonable  amount of shite. One big pull for me was the fact that this was a meditation weekend on water, an element which always brings me solace.  It was also great value, at £150 all in. Unlike anything else on offer in the UK, it takes place on moving narrow boat on the Thames Canal, appropriately named Spirited Away, no less.
Being in no way a meditation expert, except for a bit of dabbling in my hippy twenties,  I was reassured before I went by Tor Johnson, who runs the aptly named Float by Boat company with her partner Kev Argent, that it was not all dogma and doctrine:  "We'll do a meditation in the morning and one in the evening," she told me, "but it is totally chilled.  You can take part if you feel like it, or just hang out on deck, read a book, go for a walk. Or just sleep, if that is what you need. You don't have to do anything here. It's whatever floats your boat, really". It was the very fact that someone was inviting me to just come and sleep, I think, as well as offering to cook every meal (any other single mums will appreciate that one), with healthy vegetarian food too, that not only had me booking, but almost weeping with relief.
And Tor was right. I didn't have to talk about my journey, my issues, my chakras or where I was in life at all. I could, as the meditation experts say, just be.  And, apart from Kev and Tor,  there were only two other people sharing the weekend anyway,  who were meditation experts, but not at all precious in their practice and utterly delightful in their openness and non-judgmental attitude to the world.
We continued up the Oxford Canal for two days, having started in Banbury, where Kev had picked me up at the station. From there we cruised north through five locks, learning the mechanisms of letting the water in and out of the lock so that we could ascend and descend the countryside in this brilliantly engineered way. Sometimes I got off and just walked along the tow path for a while, jumping on at the next lock, but meeting few people except the odd dog walker also enjoying life in this slow lane.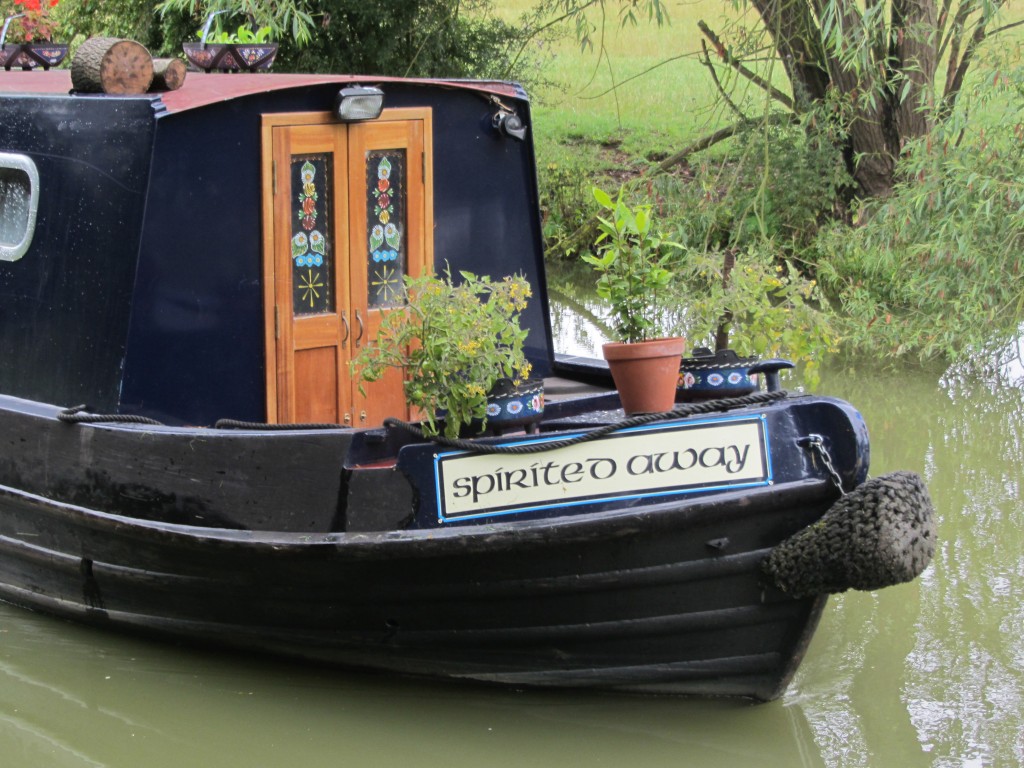 And, of course,  I did meditate. The first one was before breakfast, about 8am, which worked for me as I do struggle with wake up time a bit, lying in bed contemplating my naval far too much in an early morning stupor. So, being guided through half an hour where I did nothing but contemplate my breathing, in an attempt to erase everything else in the world, made me think that weekends like this should be available on prescription (not that I was actually thinking, you understand). The other meditation was in the evening, after supper, as we folded up the dining table and created a space of cushions and cosiness to, once more, just breathe.
And, most healing of all, I really did sleep. Through the night and also taking a nap or two during the day with my cabin bed, sealed off from the world by a curtain, the perfect embryonic escape, a porthole enabling me to just lie and ogle at Oxfordshire's loveliness as it floated past me, slowly. With the smell of Tor's fantastic cooking wafted past me, constantly. At then end of the trip,  I realised that for two days I had worried about nothing at all. Not even that I was meditating properly. I had managed to be totally in the now, and just be. And by simply going with the flow I had rested, reflected and, although I know that recovery from grief isn't going to happen after just one weekend away, I realise that the trick is to just keep breathing.
Catherine travelled with Float By Boat and by train from Marylebone (I love this station) to Banbury with Chiltern Railways.  Tune into a podcast I did with Kev and Tor by clicking on their photo below