Welcome to the Midlands of Ireland which for me, like many visitors, was a place to stop over en route to somewhere else. Until I discovered Wineport Lodge Hotel. This luxury cedar-clad boutique hotel is a heavenly port of pampering, where each of the 29 rooms, all named after a wine or spirit, look out onto the shores of Lough Ree. As I settled into my room, poured a glass of chilled and complimentary Chablis, I knew instantly that one night was not going to be enough.
Getting to Wineport Lodge Hotel
Wineport Lodge Hotel is just over an hour by train from Dublin to Athlone, where Wineport Lodge's staff will pick you up if you come by train, there was a storm the night of my stay, but in better weather, and if you are lucky enough to own or have rented one, you can come here by boat following the Shannon-Erne waterway system and mooring alongside the Taittinger Lounge. This is where I nestled for most of my stay, tucked up on a huge comfy sofa, forgetting about the unfortunate weather coming in over the lake, as a huge wood-burning designer stove kept me toasty warm.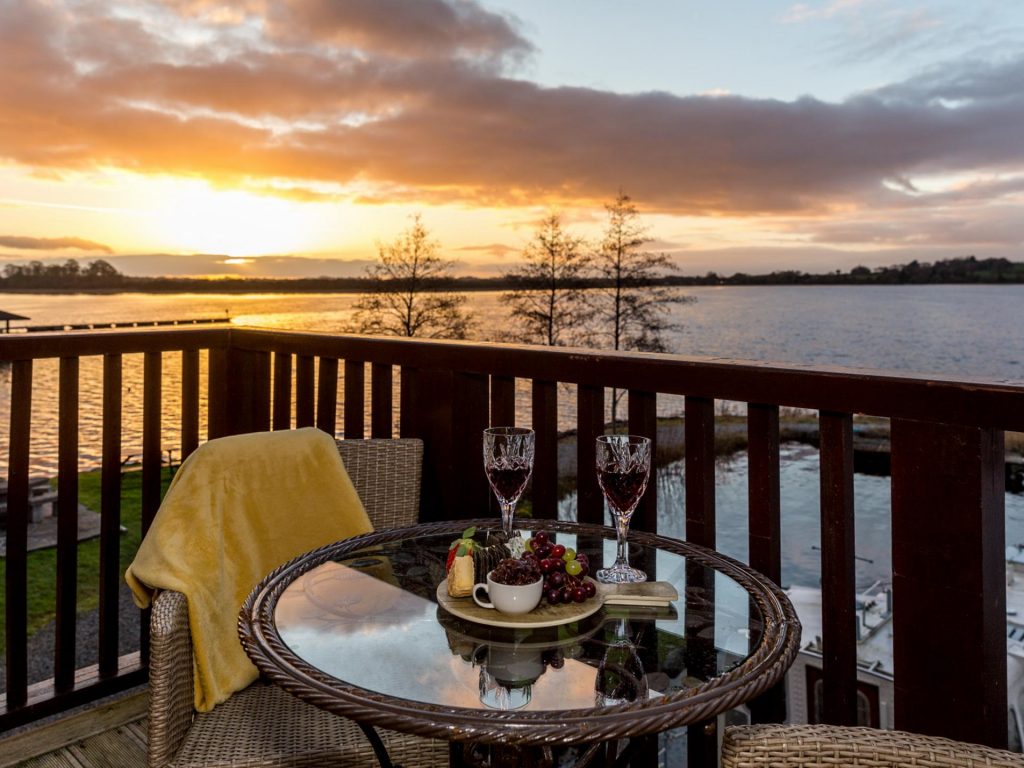 Ecotourism in Ireland's Midlands
Impressively responsible, vast eco-stove, extensive recycling and a wastewater wetland system are all very well, but it is romance which upstages the filtering reedbeds in this idyllic setting, with a roof terrace hot tub or, if you want more privacy, choose something 'relaxing' or 'refreshing' from the bath menu to be brought to your room. Verbena for waking you up and lavender for slowing things down. If this all sounds tacky, it is actually far from it. Wineport Lodge encapsulates fine Irish hospitality without any sense of elitism or commercialism.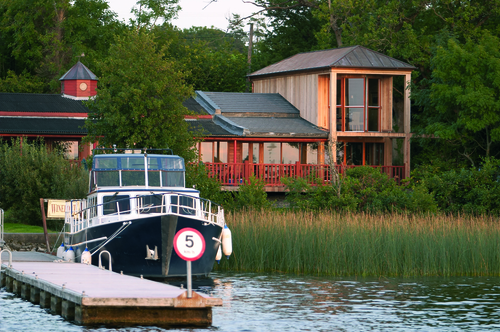 It's not all wine at Wineport
And it is not only the bath menu which is impressive. Head Chef Darren Walsh's restaurant has a wide variety of locally sourced food, such as the oven roasted lamb rump from the nearby Tormey family farm in Co. Westmeath. All suppliers are listed on the menu.
The breakfast (in bed) was supreme – buttermilk pancakes topped with layers of pancetta, maple syrup, top smoothie and great coffee. Imagine my devastation when another storm meant I had to cut short a morning walk across the local Glasson bog (details of available walks available at reception). A hot tub, hot stone massage and hot whisky became my own personal revival menu. Just as well they will drive you to the station when you are ready to hit the road. Not that you will want to.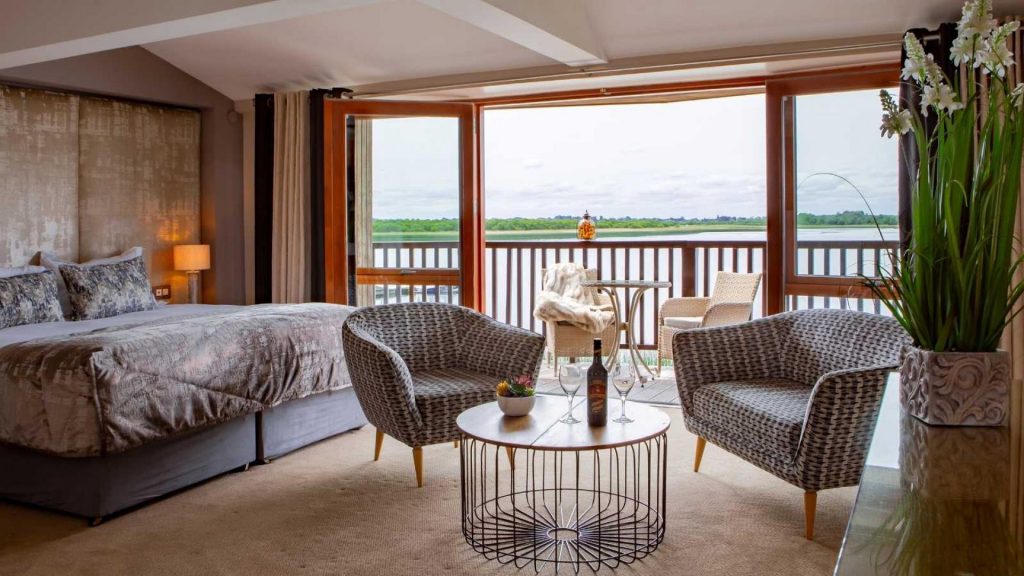 For more details, see wineport.ie and Twitter @Wineport_Lodge
Getting there slowly: Train to Athlone and cycle to Wineport, or they will drive visitors to and from Glasson village to the station, only a couple of kilometres away. For other eco accommodation in Ireland, check out my blogs on Mount Druid and Galley Head Lighthouse.