It's ten years since I canoed the Great Glen Canoe Trail with leading Scottish adventure company, Wilderness Scotland, one of the most exhilarating journeys I have been on in the last decade. At the time, this adventure company was already a leading light in sustainable tourism, boasting a minimal carbon footprint and wholeheartedly supporting local communities. Ten years on, I`m taking another journey with them to see if their eco-lights are still shining. From the minute they pick us up from the Caledonian Sleeper at Inverness station in a Tesla, I realise that they are still firing on all carbon-free cyclinders.
Wilderness Scotland is currently the only UK-based travel company to carbon label their trips with a sustainability score, telling you how many kilograms of carbon have been emitted by each traveller as they canoe or climb, cycle or ski their way across Scotland. On this weekend of cycling and walking in the Highlands, for example, my personal trip contribution is 57kg of CO2, with Wilderness Scotland aiming to have every trip hitting a net zero target by 2030. To put that in context, an average return flight from London to Paris emits 102kg.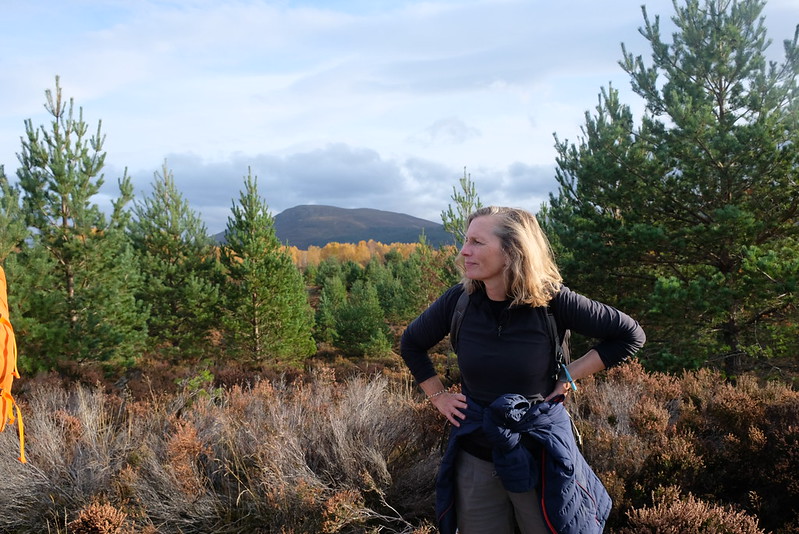 Cycling across Rannoch Moor
Zero carbon doesn't have to mean zero fun of course, and this is where Wilderness Scotland's 21 years of expertise and high-quality guiding comes in. Cycling from Loch Laggan across Rannoch Moor to one of the most remote hostels in Scotland, Loch Ossian, is a breeze on their state-of -the-art electric bikes, with our expert guide Ailsa stopping to point out a stag standing majestically on the ridge just over our heads, Ben Alder rising up out of the mist over the moor, or to highlight the array of heathers that line this wild and windy path, where cars are, blissfully, not allowed.
When we settle into the off-grid Loch Ossian hostel, Ailsa also stokes the stove expertly, making sure our towels and socks are warm enough to revive us after an early morning dip in the loch, its placid, peaty waters irresistible as we swim out towards what feels like pure wilderness. Our towels are indeed toasty, because a good guide predicts your needs perfectly out in the wilderness.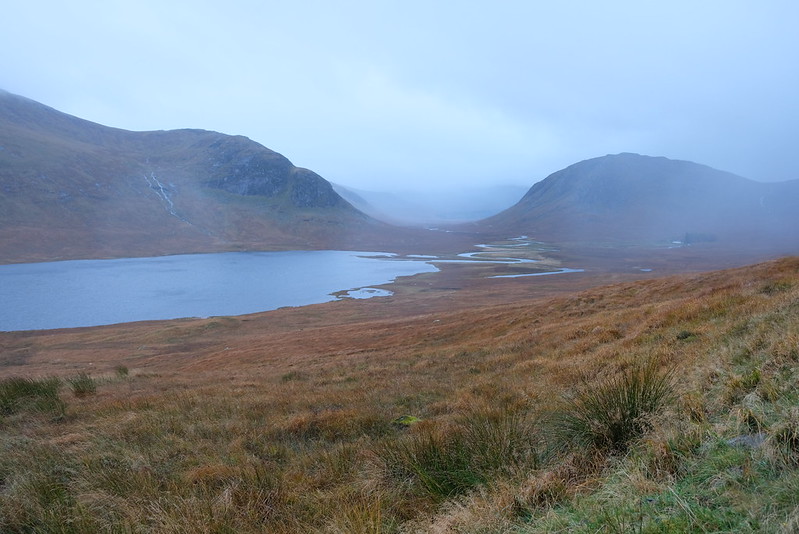 Visiting the rewildling experts at Lynbreck Croft
Protecting wilderness takes work, however, as we learn from visits to some Highland sustainablity heroes in between riding across Rannoch and walking in Cairngorms National Park. A farm visit may not be on everyone's bucket list, but be prepared to have your mind blown at Lynbreck Croft where farming newbies, Lynn Cassels and her partner Sandra Baer took on a derelict traditional croft in 2016 and restored it brilliantly by rapid learning about regenerative and nature-led growing and rearing skills.
As Lynn talks with affection about their fold of five Highland cattle which they move daily from one part of their 150 acres holding to another, how they grow 90% of their own vegetables in an organic no-dig and no-brainer way, all with panoramic views of the Cairngorms, it would inspire anyone to up sticks and reconnect with nature. They have also planted over 30,000 native trees, with Lynn quickly clarifying that "we are not land managers, we are simply stewards. We don't impinge our will on it, so we're not seeking to dominate it or control it. We collaborate with nature, and she repays us in abundance."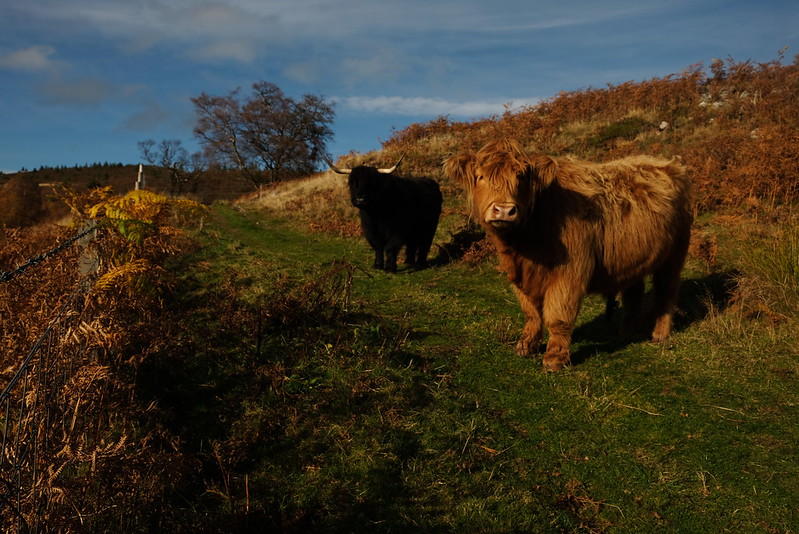 This tour of Lynbreck Croft reflects so much of what I believe sustainable tourism to be about. And Wilderness Scotland is not only just about making their tourism adventures net zero, but also about being genuine Scottish stewards. Creating this combo of adventure and learning also takes skill, because no one wants to be lectured on holiday. You need to fall in love with the place first and then, when someone like Doug Gilbert from Scotland's Trees for Life charity and new rewilding centre proudly tells us, on another of our tours, that they're creating one of the largest areas of montane woodland in Scotland, by producing native seeds such as aspen on site and then scattering them strategically for quick and natural spread, I get it. Because I have just walked, cycled and swum through it and, indeed, fallen in love with it.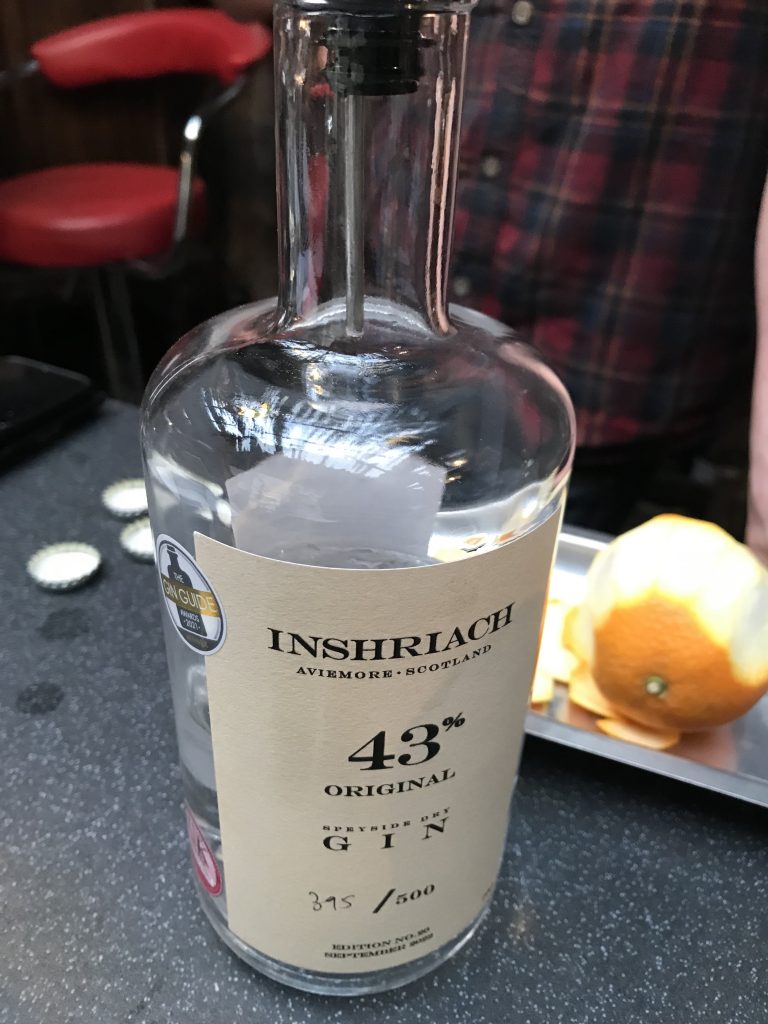 Slainte to Scottish gin
Juniper is also a native Scottish tree that thrives in the Cairngorms which we not only saw on a gorgeous walk along the national park's Speyside Way between Boat of Garten and Aviemore, but also got to sample in alcoholic form at the end of the day at Inshriach Estate. The founder, Walter Micklethwait, gave us generous samples of both his original 43% and Navy Strength 57% Speyside gins, made from juniper and Douglas fir on his doorstep. As Walter creates Cairngorm cocktails to die for, saying "I can tell when I lift the lid of the still if there's a bit too much Douglas fir in the batch" we all raise a glass to sustainable Scotland. If this is an educational trip, then mine's a double.