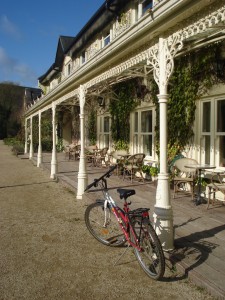 'WILD!" is how my dad described something that was so good it had an emotional impact on him. It would be shouted enthusiastically, with warm Northern brogue at the sight of an amazing view, the taste of a fine wine or the sound of some rousing music. It just works in certain situations, when superlatives don't do the trick.
Having inherited the "wild" word, it was certainly appropriate on a visit to BrookLodge Hotel and Wells Spa in Wicklow, where not only is just about every ingredient of this family-run hotel's ethos infused with a sense of care for the local environment and economy, but many of the ingredients on their exciting menus are also, literally, wild.
My dad would not get quite as animated as me, however, about the fact that their two beautiful pools use water from their own wells and are geothermally heated. Or that they have a wood chip boiler. But he would have been moved by their menus and wine lists. If you are a foodie, you will probably already know that BrookLodge's main restaurant, the Strawberry Tree, is the only certified organic restaurant in Ireland, and has been since 1992.
When I was there, almost everything on the menu was Irish. All the vegetables and salads come from Gold River Farm in Aughrim or Denis Healy's in Baltinglass, for example. They smoke their own salmon on site, but buy their fish from Colin O'Shea in Dungarvan, Co Waterford. They pre-order all their spring lamb in November, so that their supplier Jimmy Mullhall in Co Carlow can budget for the year. This is how they work with all their produce requirements preparing all menus – which adhere strictly to season – so that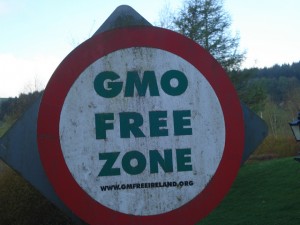 their valued suppliers can plan their growing and breeding for the year with a guarantee of purchase.
The wine, also organic, is imported of course, and joy of joys you can order it by the glass if you are abstaining a little. It's just part of the common sense attitude to the good things in life here, inviting kids to have smaller portions of everything on the menu, so they can try wild scallops and venison, with no sense of snottiness about having children in the restaurant.
The wild foods used at BrookLodge include rowans, elderberries, sloeberries, mushrooms, blackberries and wild garlic, all to accompany wild pigeon or crab, organic beef or chicken. They wisely won't reveal their favourite foraging locations, but the sight of their team of committed chefs picking wild leaves and berries along Wicklow's long-fields must be something else.
The fact that the hotel has put the 5th century village of Macreddin back on the map is pretty wild as well. With its own bakery, brewery, pub and village store brimming with local goods, as well as a monthly farmers' market, it is certainly alive and kicking again. Golfers will already know the place for its celebrated course, but they make life easy for hikers and bikers too, having created a series of Macreddin Walks, which give an itinerary, map and bits and pieces of local information en route. Needing to walk off dinner before breakfast, I tackled the 6km Sean Linehan Walk at sunrise, an off-road trek through Tinnakilly Woods, following the Ballycreen Brook for most of the way, and with enough of a climb to make me feel I earned my pancakes, bacon and smoothie on return.
There are mountain bikes available free of charge, and with a BrookLodge picnic popped into a backpack for you for €15, you are set up for an afternoon exploring the wooded hills of south Wicklow the green way. This is one superb place to celebrate "wild" Wicklow, especially as the seasons change and the menus adapt accordingly. Come back from a day on the hills to bask in the eco spa, followed by their current harvest offering of a complimentary glass of organic bubbly, with a shot of home-made wild elderflower cordial before dinner. Just to give it that added "wild" touch.