I despair of cool boxes sometimes. They are always blue and boring, usually don't do the job properly and, ultimately, they just never look cool. So, with a heatwave finally hitting Northern Europe, I decided it was time to celebrate and went in search of something substantial to keep my goodies cool.
I had two missions. First, I have a garden cabin where friends stay from time to time and I wanted something that could sit in the corner and not scream 'I am blue, plastic and pretty damn ugly'. I had tried the mini fridge thing in the past, but they are just a waste of space. My other mission was, of course, picnics and camping expeditions, so this thing had to be cool and multitask. An online search was feeling like a waste of time, a sea of blue blocks coming up all over Ebay, until finally I spotted it, under a sneaky search for fishing gear. Fishermen don't mess with keeping their catch cool, I reckoned, and I was right.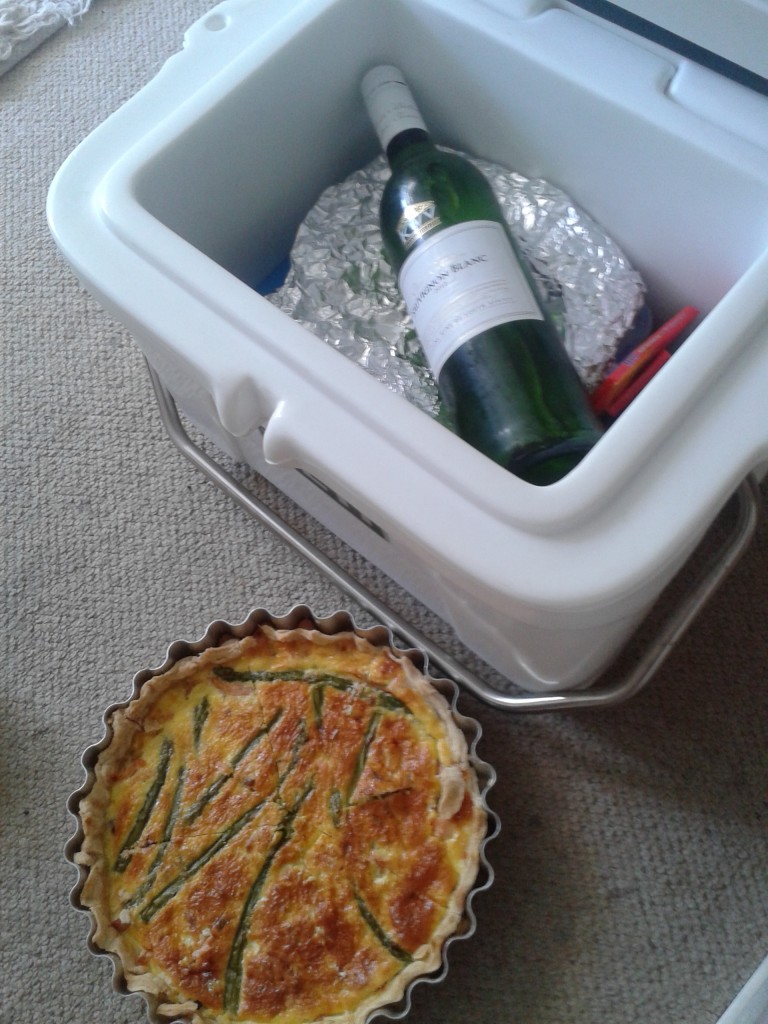 I found myself on coolboxes website and face to face with the monster of coolness. The Yeti. White and tough, this cool box claims to be the one that keeps ice frozen longer than any other. It has a wonderfully contemporary, rounded design, with big rubber fasteners and a heavy duty lid, which make me feel slightly bad that I am not throwing a huge freshly caught salmon into its chilly depths. It's big, burly and boysy but also curvaceous and girly in a weird sort of way. No sexism intended, I promise. It just suits everyone. I also liked the website's Icey-Tek range as they come in a greater range of colours, but don't have handles, so I stuck with the Yeti range.
Fully moulded, it means it is super durable and as these guys don't come cheap (my Yeti 14L Roadie comes in at £109.95) you would want it to last for life. Made in the USA, their larger Tundra Model is designed to be bear proof, not something that was necessary on an afternoon's picnic in Greenwich Park. However, given that I often leave it outside our garden cabin at night, stocked up with fresh ice packs for guests who are coming back late, there is no way that our fox pests are going to get through this baby.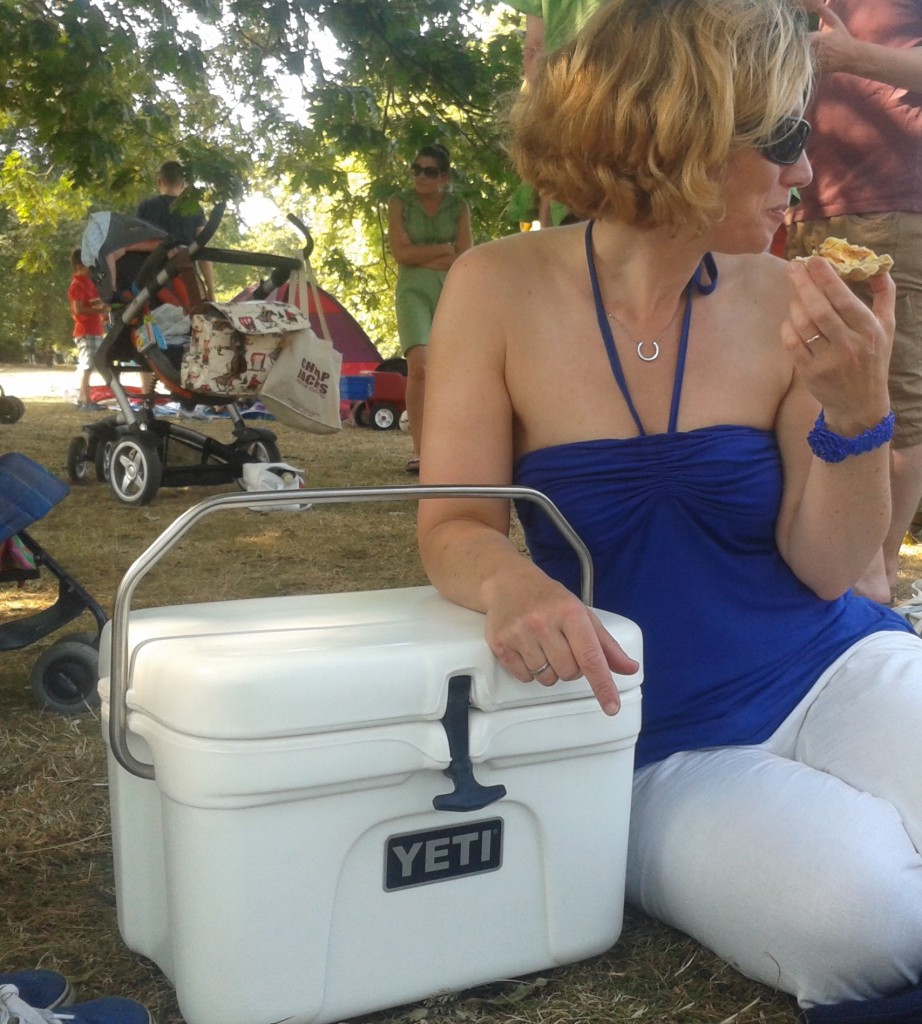 The Yeti caused quite a stir at our friends' picnic party in Greenwich, however, with people keen to know where we got it and how we found it in terms of keeping things cold. In terms of coldness it is unarguably good. My wine and beer was still cold at sunset, after a day in full on heatwave glare, although if you want to store lots of wine, you will need the bigger model, as this one only holds one, at an angle. The Yeti is not really designed for picnic prettiness after all,  in spite of it causing a ripple of excitement among the great burghers of Greenwich. It is too heavy, and although it has a handle, it isn't something you want to traipse great distances with. Great for campervans and campsites, but hiking heaven it aint. But if it's cold, contemporary and classy you are after, the Yeti should be yours.
For more info, see www.coolboxesuk.com