If you Google 'Bedgebury' you'll see that this is the National Pinetum and has been the UK's finest collection of conifers since 1925. Which is gorgeous, but not if you are my teenage boys, who sort of lost me at 'pinetum'. If you research a little more deeply, however, and this is the point where my lads zoned back in again, you'll find a load of cool videos of skilled mountain bikers taking on the singletrack trails of one of South-East England's most exciting forest enterprises. Cycling at Bedgebury Forest is a superb day trip from London and a regular family day out from London for us now.
Because Bedgebury, with its two thousand acres of pine and broadleaf forest, managed by the Forestry Commission, describes itself pretty succinctly in its publicity material as "An adventure in a world of trees". With lovely playgrounds and family cycling trails it is the hard core, off road mountain biking that gets our attention these days, however, having moved on from the wooden play areas and Gruffalo orienteering areas.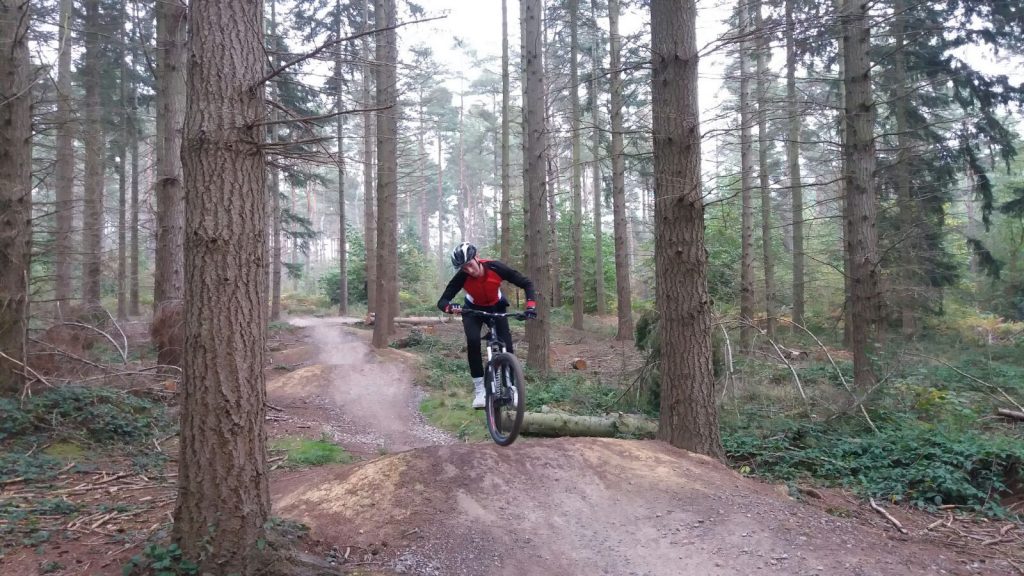 Bike hire at Bedgebury
We live in London and we all need a quick urban escape from time to time, and Bedgebury on the Kent/Sussex border, is fast becoming one of our favourite days out. And one that I can still persuade my teenage boys to join me on. One problem though – both hipster wannabees, they swapped their hybrids for cool vintage road bikes a year or so ago. Here is where Quench Cycles stepped in to save the day. Renting out state of the art mountain bikes on site and offering top notch customer service too, advising us which trail to take on (red all the way), reassuring us that we weren't being a bit ambitious for relative newbies and having the lovely job of hosing down the bikes when we get back.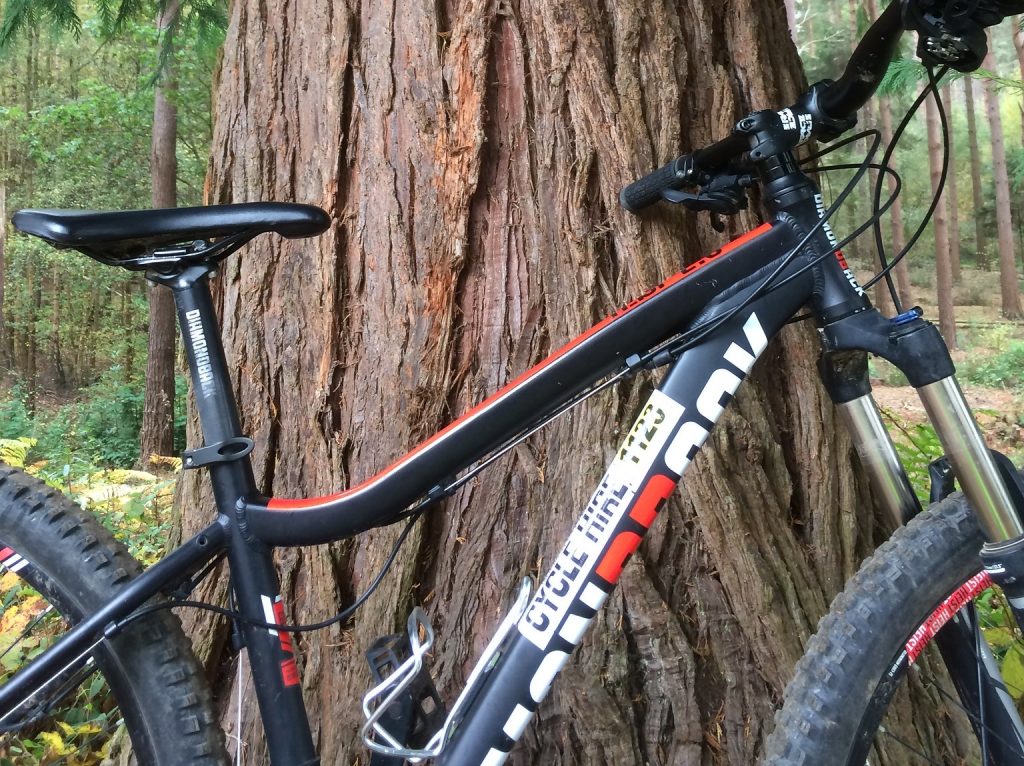 I decided I was being a bit ambitious, however, and headed off on the blue family trail, the long version though, happily cycling the rich wooded nine kilometres with enough ups and downs to feel like I had done a proper workout. In fact, it took me an hour, so I went round one more time as the red route took the boys two hours. And they certainly had their workout by the end of it, arriving back at our meeting point at the lakeside cafe (with a good mix of healthy options and the all important chips) totally exhausted but definitely exhilarated. No question of them going round one more time however. They may be teenagers, but I still smile when I get that feeling I used to get when they were young of 'well, they'll sleep well tonight".
I can count on one hand the number of activities and days out that we all enjoy doing together close to London now that the boys are older, but this is definitely one. Getting the hipster bikes out and cycling down the Regent's Canal was another one recently. Bedgebury isn't cheap, however, costing £10 for the car park (it is the National Pinetum after all) and then £22 per bike for two hours. They also have a full range of tag alongs, electric bikes and so on, for the standard trails that is, not the mountain biking ones. However, they are brilliant bikes, and it is often the case that one family member has a decent bike and the other's is a goner, so you can always just hire one if necessary.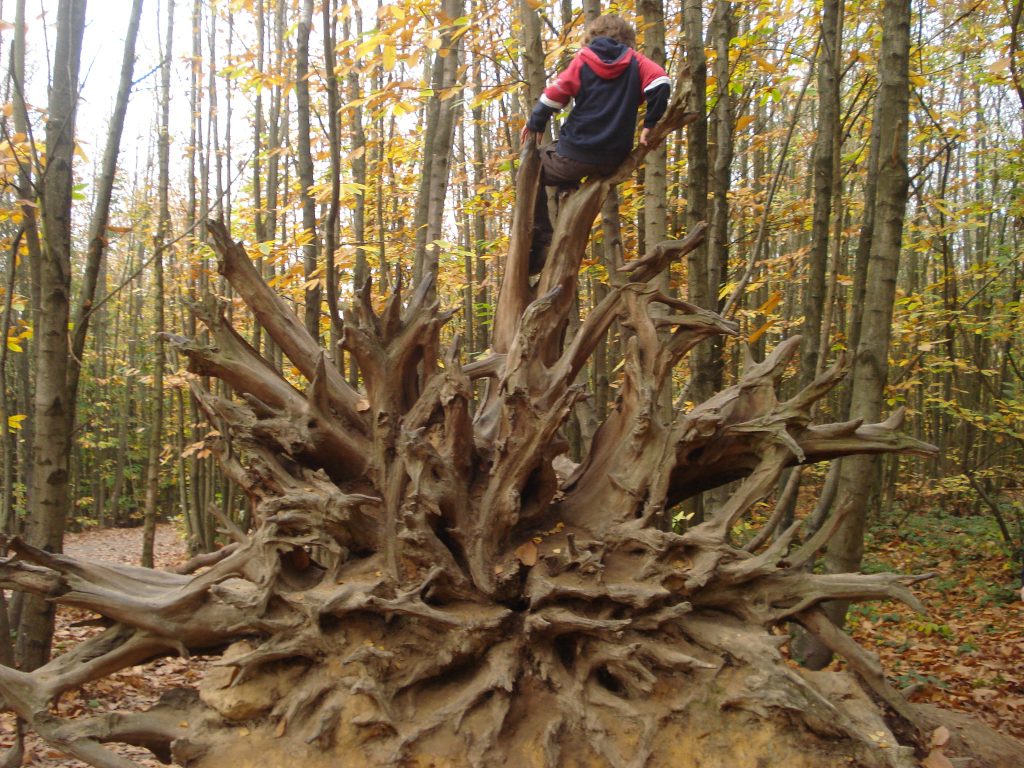 Anyway, this stunning wooded landscape, part of the High Weald's designated Area of Outstanding Beauty, beats a day out at a theme park and at half term we tend to do one treat day out if we are staying at home, and Bedgebury is a worthwhile treat. It would be even more of a treat if it was more easily accessible by public transport, however, which always strikes me as a shame. One day they might consider running a shuttle bus during peak times for people arriving to the nearby railway station at Etchingham, with a trailer for their bikes. Or, even better, just do a train and bike hire package. Some green food for thought.
Another point to note, even though it was half term, they have an overflow car park so there was no queue to get in. And once I got past the first kilometre on the family trail there was hardly a soul to be seen. The boys said they saw about three people on the red trail. I imagine the hard core mountain bikers have the sense to stay away at half term anyway. And Quench had no shortage of bikes either although you may want to phone to book in advance, just in case.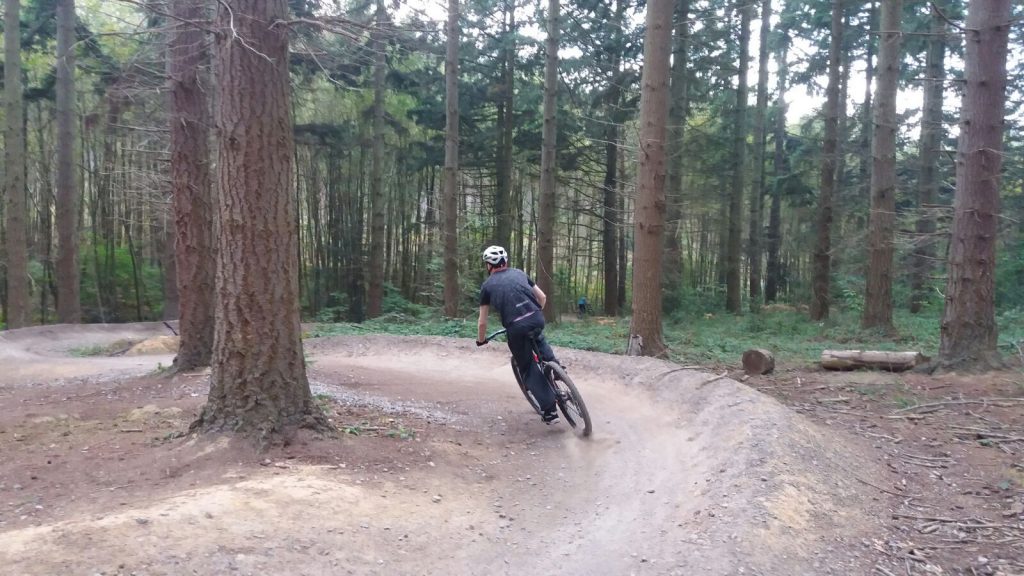 Getting to Bedgebury
To get to Bedgebury by train, the nearest station is Etchingham, travelling with Southeastern. It's about a 30 minute cycle ride up the A21 from there for those who want to brave it. For more information on cycling in The Weald, see Visit Kent.
Quench, the bike hire company at Bedgebury offers mountain biking courses.
For more information on Bedgebury, see the Forestry Commission website. For more ideas on family cycling trips, see The green lights of Amsterdam and Cycling in The Highlands.