I was a bit nervous of the potential uncool factor of hiring an electric bike on a cycling holiday in Ireland, until I sped up my first hill on Mayo's stupendously gorgeous Great Western Greenway and realised I wasn't even out of breath. In fact, when I first saw the bike, a sophisticated Kalkhoff model, supplied by Electric Escapes, I was relieved that it looked pretty much like any hybrid bike, and that I was actually going to get to pedal, having been naively worried that I might just have to sit on it and be shimmied sloth-like all the way from Westport to Achill. In fact, the opposite is the case – the more you pedal, the more speed you generate from the battery's power supply, so you can give it as much welly as you can muster basically, and trick those you overtake into thinking you're  breezing it.
Not that you should hurry this journey, with its ever changing landscapes from bog to heath, river valley to coast. See greenway.ie for a map and more details.  If you want to explore the bays and loughs beyond the Greenway,, you could also head out on a day long guided cycling tour with Electric Escapes, who offer an impressive series of packages. Families can opt for the Pirate Queen day out, with a bit of treasure hunting on your bike, and an optional extra of a boat trip to Seal Island.
Electric bike hire and tours in Ireland
If you are hiring an electric bike on a cycling holiday in Ireland, Electric Escapes do recommend minimum age of thirteen, due to the size of the frame, but they do of course offer normal bikes are available for young cyclists. But, if you are going on a family cycling holiday in Ireland, Electric Escapes are definitely family friendly. They also offer a more remote, tranquil cycle to the foothills of Croagh Patrick, with an option to swap the saddle for a paddle at the end of the day, and discover the area's coves from a kayak. And the perfect addition, they'll provide a picnic lunch brimming with local salmon, cheese and homemade bread, with a plethora of picnic spots to choose from en route.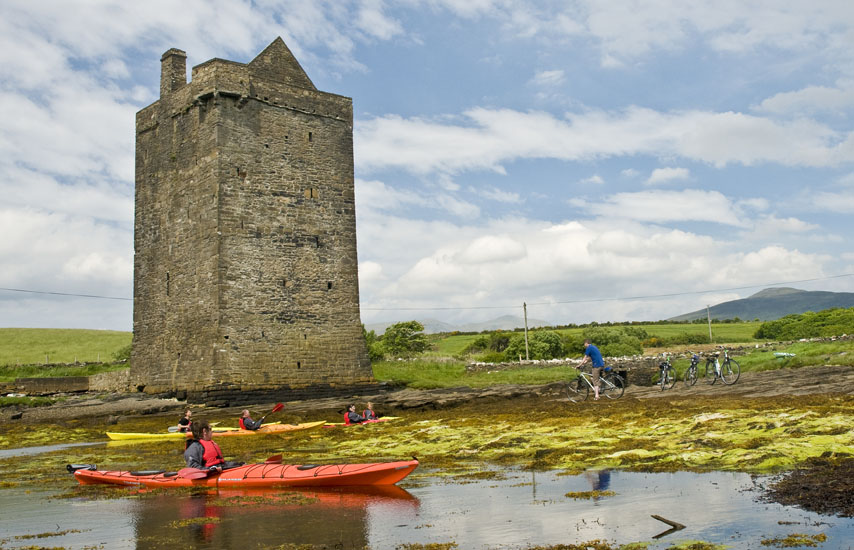 The Bangor Trail, Mayo
I sampled their Bangor Trail, as it encompassed areas of Mayo which I didn't know at all, such as the wild, rocky shores of Loughs Feeagh and Furnace, where our superb local guide, Sean Carolan,  showed us ancient fort remains, secret shorelines where wading birds are drawn to special fresh water habitats, as well as the  fascinating conjunction of  manmade and natural skills  which go into the creation of a salmon leap. Carolan was also a member of the community team putting the Great Western Greenway forward for the European Destination of Excellence" (EDEN) award earlier this year, and later gaining the  'Irish Winner 2011'.  Much deserved, especially now that the trail has extended  from the original 18km between Newport to Mulranny, to this fantastic 42km all the way from Westport to Achill.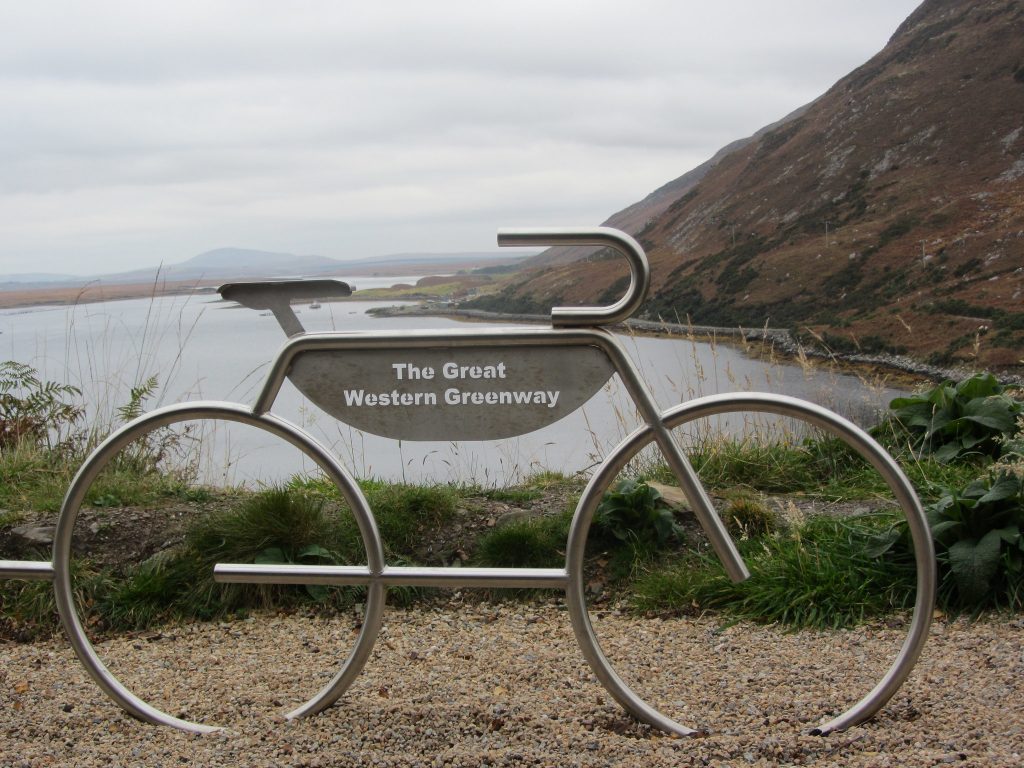 There are plenty of other options for bike hire here, of course, such as Clew Bay Bike Hire, which has a base in Westport, Newport, Mulranny and Achill. So you can take a train to Westport, pick up a bike at their nearby shop in Distillery Road and pedal into paradise.  The joy of hiring through Clew Bay Bike Hire is that they have a very efficient mini bus collection service, so you can head into the hills in the knowledge that when you hit the wall, not literally of course, you can just get as far as one of their meeting points,  and they will bring you back again.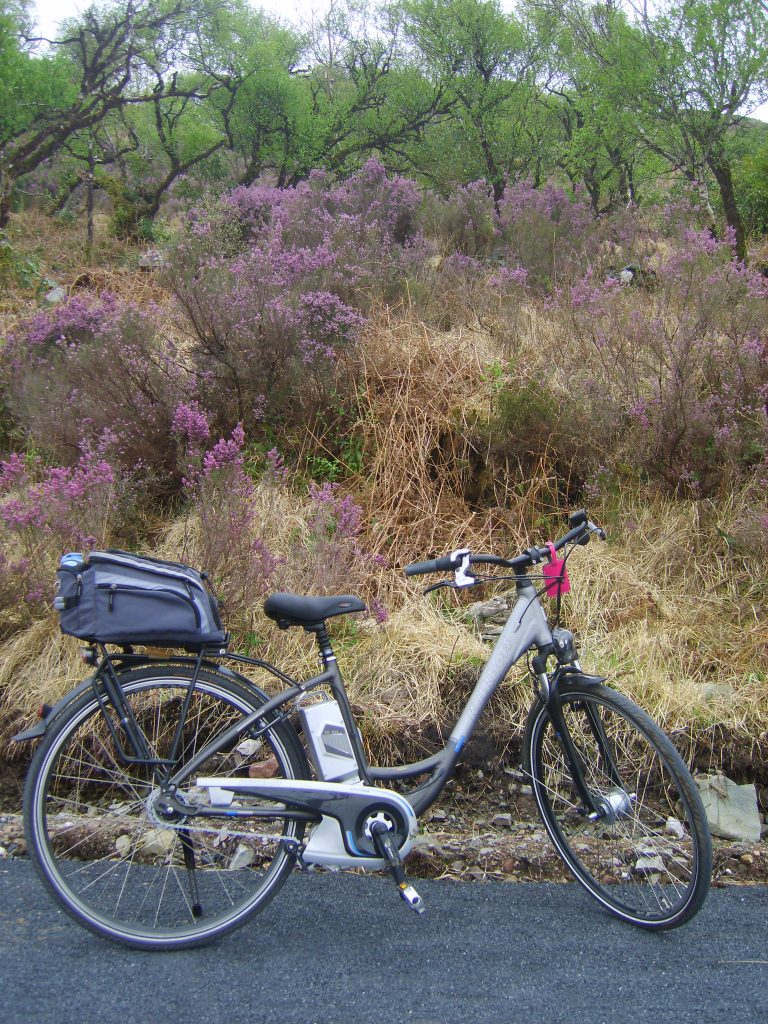 An edited version of this article was first published in The Irish Times. You may also enjoy my blog about cycling on Loop Head, Ireland.