Our family travel plans were stymied by COVID-19 during Christmas 2021, and so I decided to give my sons an Interrail Pass each for Christmas instead, so that they could at least look forward to adventures ahead. I also gave them a HostelPass each, so that they could get discounts in hostels on their travels. And, because you have to have a book in your stocking, the most recent edition of Europe by Rail, by the brilliant Nicky Gardner and Susanne Kries was tucked in there too. Both of the lads travelled during late July and August 2022 and they were 19 and 22 at time. Now, over to them to hear how they got on.
How did you feel when you got an Interrail Pass for Christmas out of the blue?
LB: It was a great surprise. It was exciting to have something to look forward to and know that summer was planned already. We started looking at possible routes on Christmas Day and talking about dream locations. Except they weren't just dreams, we were actually going there.
HB: As the less well-travelled brother, I was slightly daunted, but my most prominent and immediate feeling was excitement to get going, and over the following few days I kept thinking of different places I could see on the way.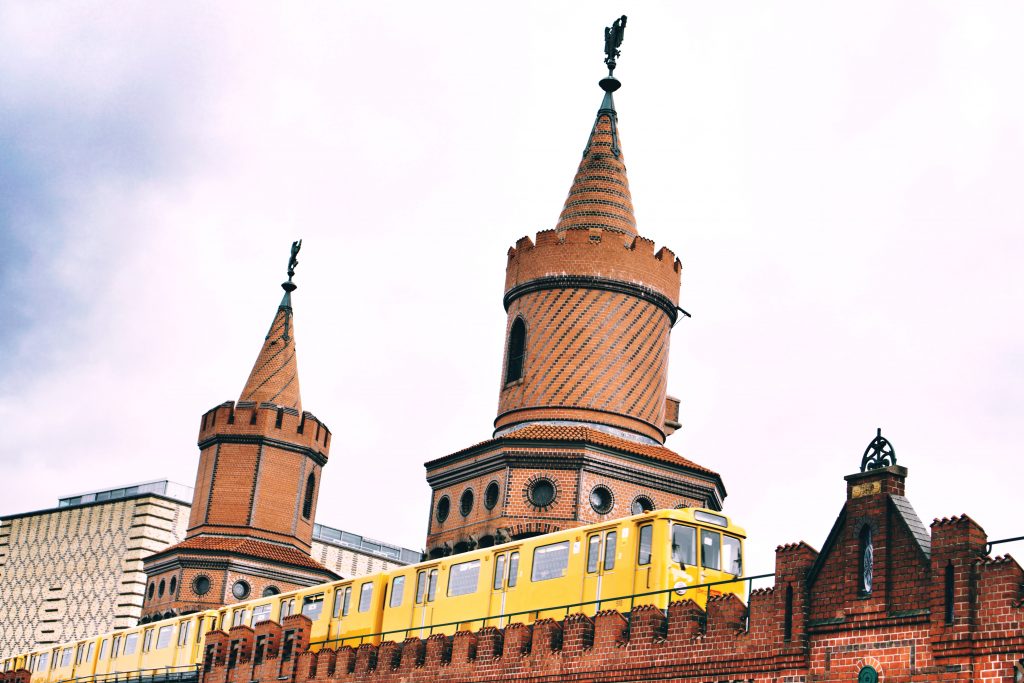 Did you choose to travel together or separately?
LB and HB: Separately. But only because we couldn't find a time that worked for both of us. Funnily enough, we ended up doing quite similar routes, a few days apart.
LB: I travelled ahead of my younger brother, so I was his forward reconnaissance team.
How did you start planning your route? Did you know how to start?
LB: I didn't really. I knew where and when I wanted to start and finish. I had a vague idea of how to fill in the gaps but sort of improvised as I went. That felt like a fun way to do it. Although it definitely raised a few problems when trying to find accommodation in peak season. Sometimes it was difficult or expensive to get a hostel bed. But I always managed.
HB: I had a pretty strong idea that I wanted to go to Amsterdam, because there was a tiny bit of familiarity having visited as a youngster, but also excitement of the unknown – seemed like a good start. And then, I felt compelled to see Vienna as I'm a classical musician. So I sort of planned and researched, with the intention of somehow joining those two up.
Where was your best city/town stop and why?
LB: Slovenia and Lake Bled. I knew nothing about it and ended up going there by accident. It was the most beautiful surprise when I arrived. I'm not a big Disney fan but it did really feel like a fairytale town. It's not cheap though and pretty packed with tourists.
HB: Amsterdam, overall. I arrived, by accident, on the weekend of Amsterdam Pride, so the city was completely full of colour and energy. I made good friends there whom then went on to meet in other cities, and I really fell in love with the city.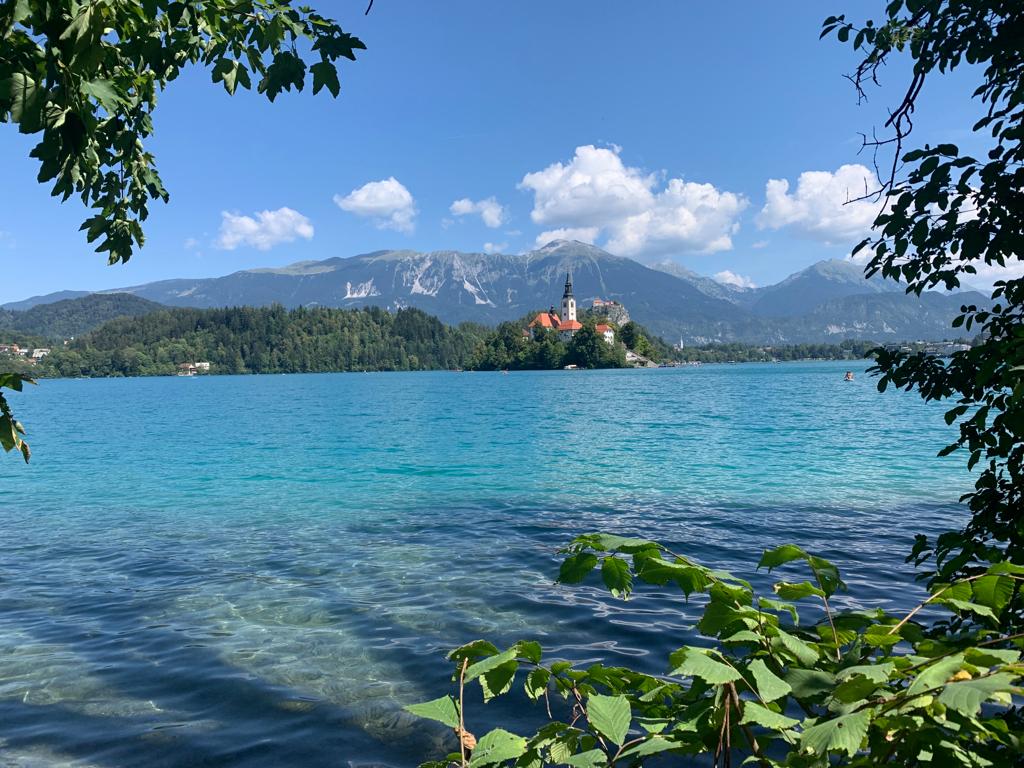 How did you find navigating the Interrail app and website?
LB: Generally pretty good, but it's not the best for up to date train times and routes. So it takes a bit of going back and forth between that and other route planner apps. I relied a lot upon Deutsche Bahn's planner – I also found The Man in Seat 61 a life saver, especially for both routes and reservation info, which can be a bit of a pain. This is because, on some routes, you have to buy a reservation, on top of your Interrail Pass. On others you don't have to, and on some it's just recommended because it's very busy in peak season. The Man in Seat 61 is the best at clarifying this for each country and route. I highly recommend using his country guides for wherever you go.
HB: It was fine. Some of the links to the seat booking websites felt quite antiquated – in honesty, some of it just feels a bit old and clunky compared to other apps – but everything you really need, you can find.
What sort of accommodation did you stay in and how did you get tips on where to stay?
LB and HB: Mostly hostels and from a few friends along the way. We also had the HostelPass, which gave various good discounts, so we often booked hostels that they offered a discount on, because we also trusted their choice of hostels.
LB: Here's a crucial tip – Hostelworld is really good for checking reviews of hostels, however, it's often cheaper to book directly with the hostel. Although you can sometimes get a refund on Hostelworld if you have to cancel, which you can't if you book directly. And independent hostels often appreciate you booking directly with them. I also often found that, even if a hostel says that they are fully booked online, when I gave them a call in advance, they magically found a bed on the night. I only ever booked one day in advance.
Where was the best place you stayed in terms of accommodation?
LB:bHullám Hostel in Lake Balaton in Hungary – seemingly the only hostel on the lake. I went there because I wanted to take a break from Budapest and city hopping, which the lake definitely offered but it wasn't as scenic as I expected. However the hostel is one of the cheapest I stayed in anywhere, and is the local hangout and venue for Hungarian folk music. You're very much a spectator to the local hubbub. It's not a tourist performance in any way, and I loved just sitting back and taking in the atmosphere. That night was a highlight on my trip, and I met some great people there whom I'm still in touch with. 
HB: Clinknoord in Amsterdam was a really fun hostel, especially as a solo traveller. Getting the free ferry over to the North of the city I found a really nice addition to the trip actually.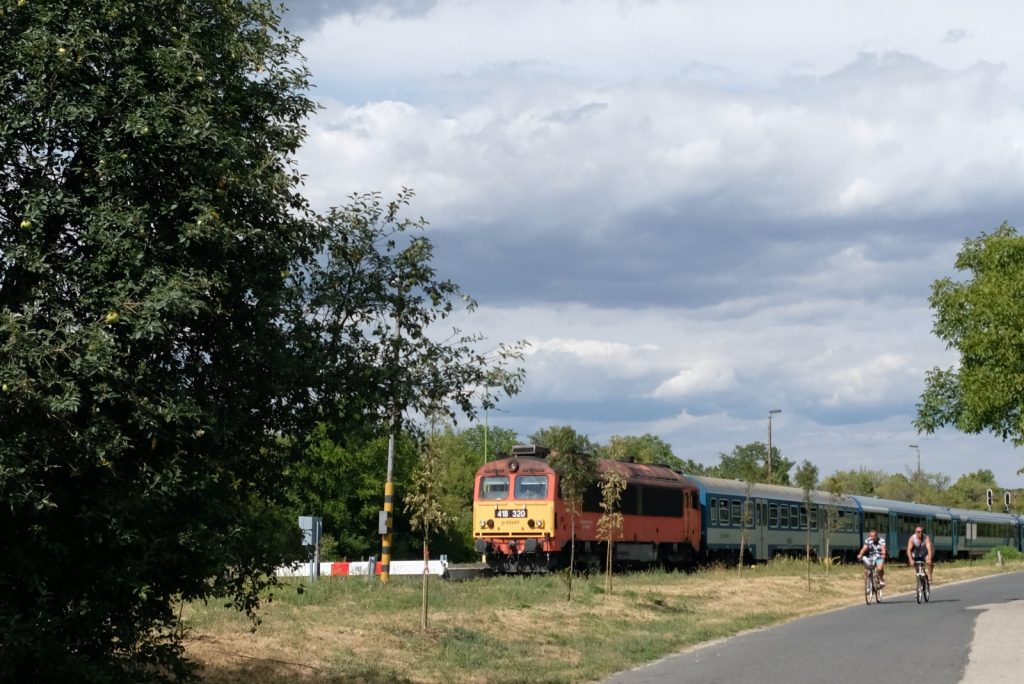 Were there any scary moments?
LB: There were a few moments when I wasn't sure where I was going to sleep, but I had brought a lightweight backpacking tent, so I wasn't that worried. I only ended up using it when I got to Croatia for the festival that I was planning as my last stop.
HB: There was one man behaving inappropriately in a hostel's mixed dorm, and I had to get him removed from the hostel. However, I went straight to reception and luckily this hostel had a dedicated security guard, who acted immediately to have him rejected. I want to stress that this was very unusual, and it was at the beginning of my trip and didn't put me off.
Which town or city surpassed expectations?
LB: I try not to have expectations to be honest and then you can only be nicely surprised and not disappointed. So to be honest, everywhere had something special about it.
HB: As I said, my favourite city was Amsterdam, but in terms of exceeding expectations, I was surprised (knowing shamefully little about it) by the physical and architectural beauty of Prague. Pedal boating along the river and under Charles Bridge, with new friends made that day on a walking tour, was a highlight of this visit. Then later that night, I met up with people I'd met in Amsterdam.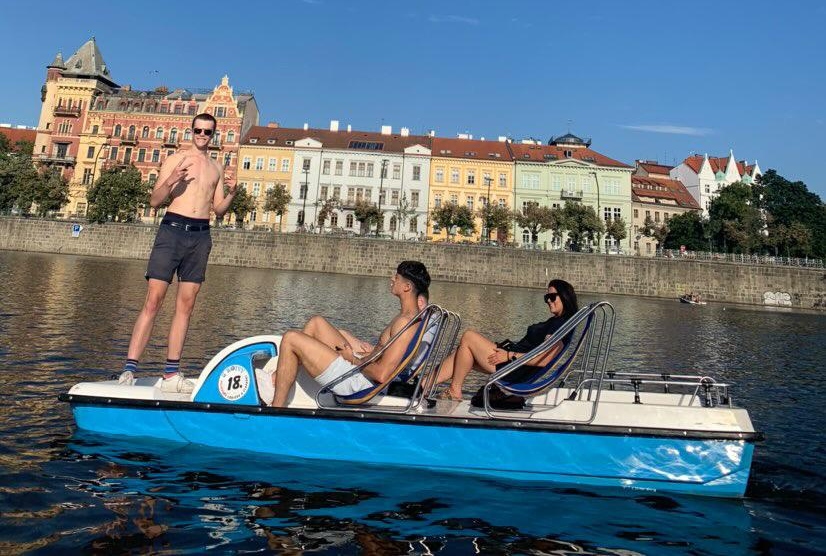 Which town or city is overrated in your opinion?
LB: For me, it was Budapest, but only because I went during a massive festival, Sziget, so the city was totally swamped. Hostel prices tripled. Even the famous baths are full of hungover people. But 100% go to Budapest, as I still had an incredible time there – but just not that week, unless you are going for the festival of course.
HB: I'll get in trouble with my brother for saying this, but I was disappointed by Berlin. It's as cool as everyone says, and I had fun experiences going to one of the famous nightclubs there, but I just found it slightly too edgy to be fully enjoyable. Whereas I found just as much coolness in Amsterdam, but with more friendly vibes – more love.
How did you manage with food and finding cheap places to eat?
LB: I spent a lot of time on trains researching food. My Google history was filled with 'Best cheap eats in …'. I usually scrolled past the Tripadvisor-esque websites and normally there are smaller blogs by local people for each city with great recommendations. I saved them all on Google maps. My theory is that the best places are ones with high ratings but few reviews. Good food but not tourist traps.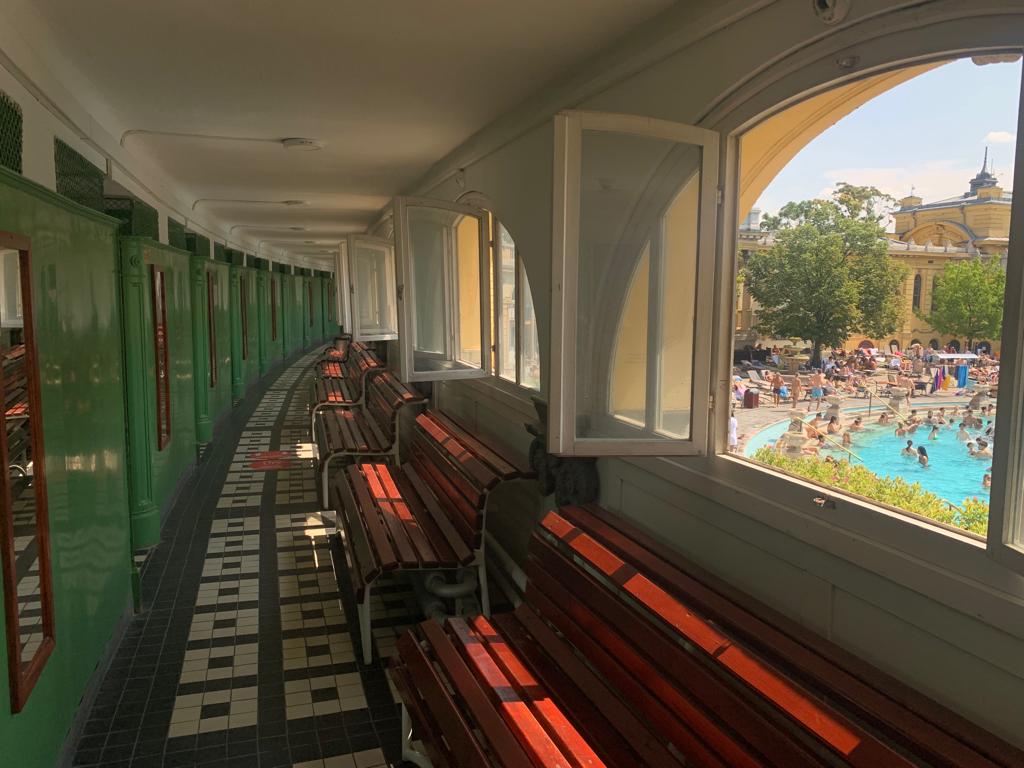 HB: Food was really important to keep my spirits up, to be honest. Because it is hard sometimes, sleeping in different tiny beds (I'm 193cm) and finding hearty meals was always lovely. Also, I'm a bit of a foodie. I looked on different blogs, or did a search on Google Maps for nearest restaurant and then looked at Google reviews. But in Prague, for example, someone told me that there was really good Vietnamese food, so I Googled this and found some good Pho. And in Budapest, I found a street food market, right next to the ruin bars, where I had good value goulash, served in a bread bowl.
What luggage did you use and was it the best type of luggage in hindsight?
LB: Depends on what kind of trip you are planning I think. I went for a 70L rucksack which I think gives you the most flexibility. But if you are only going to cities you might get away with a suitcase. Either way, pack light. I had too much stuff.
HB: I had a 60L backpack and I didn't think it was too massive. You do only carry it around going between cities as you can leave it in the hostel when you are going around town. I usually booked trains early in the morning, so that I could go straight from the hostel after checking out to the train station. I wasn't hardcore enough to be travelling in the middle of the night.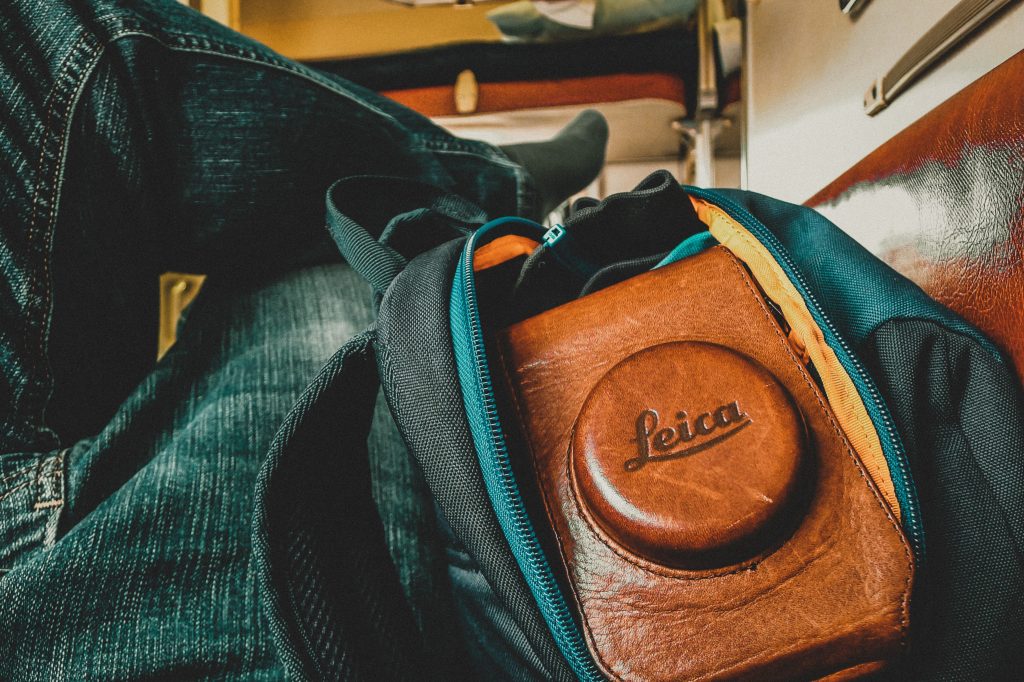 What did you pack that was invaluable?
LB: A drybag to take to the beach. You can get good quality cheap ones. Oh, and laundry detergent sheets. They are really handy.
HB: A tote bag and a bum bag, both of which I used every day. Especially the bum bag, which I wore across the front of my body, even in nightclubs and stuff. I brought a small day backpack as well, but I never used it. I used the tote bag for water bottle, suncream and book. I brought one book with me – As I walked out one midsummer morning, by Laurie Lee, which is the best Interrail read. Also, I lost my towel after the third city, so the only thing I dried myself with was a flannel. Which I had packed.
What should you have packed?
LB: I think I should have brought packing cubes. I saw other Interrailers with them, and they're pretty useful actually. It means you avoid constantly packing and unpacking. On this subject, remember to bring a padlock for hostel lockers. With a code, not a key.
HB: I didn't pack flipflops or sliders, which I should have, as they are good for just hanging out in the hostel and if you're near the beach of course.
What was the worst bit about Interrailing, if there was a tricky bit?
LB: Probably not having my own room, as the cheapest way to travel is by staying in dorms. I love staying in hostels, but it does get tiring. If you have the funds, because it's never cheap, I would recommend treating yourself to a night or two in a private room in a hostel, hotel or Air BnB, in the middle or at the end of your trip.
HB: I agree with my brother. Also not having some private time, so on some occasions make sure you get out on your own during the day, and find a quiet cafe or park.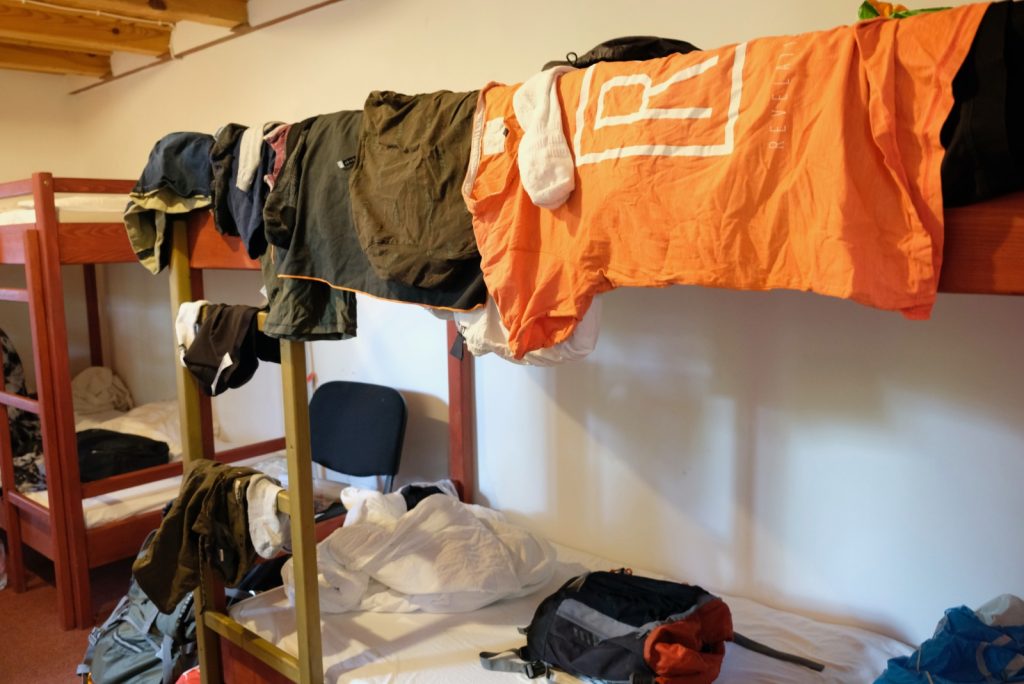 Which country had the best trains?
LB: German trains seem to have a bad reputation among Interrailers. Everyone seems to have a story about being delayed on DB. I had the same experience – and we missed our connection. It's weird, you don't expect it of Germany but it's actually pretty bad.
HB: I really enjoyed the EuroCity train journey from Berlin to Prague in terms of view and physical beauty. And I met some lovely Interrailers on that trip. Actually I always met Interrailers on journeys, because if you don't book seats, you often end up sitting in corridors with other travellers, which is fun.
If you could sum up Interrailing in three words, what would they be?
LB: Adventurous, memorable, chaotic (in the best way possible).
HB: Eye-opening, adventure, 'worth it'.