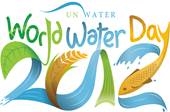 This International World Water Day (22 March 2012), tourists are being urged to remain water aware while on holiday.  The call comes from campaigning groups Tourism Concern and Water Wise, who have produced a set of water-saving tips for tourists – whether they are holidaying in the UK or overseas.
"The current drought in the UK highlights the need for us all to use less water in our daily lives. This should extend to our holidays, whether we're visiting Bognor Regis or the Balearics. Generally, there's a tendency for our water consumption to increase while we're away", says Mark Watson, Executive Director of Tourism Concern.
Many of our favourite holiday destinations are in hot and dry regions of the world, where water is scarce due to low rainfall levels. In poorer countries, such as Kenya, The Gambia, India and Bali in Indonesia, lack of infrastructure and poverty means communities often struggle to meet their daily water needs, even if seasonal rains are plentiful.  Tourist high season usually falls during the summer months, which can place additional pressure on water supplies. Meanwhile, neighbouring resorts consume vast quantities of water for guest rooms, landscaped gardens, swimming pools and golf courses. This can lead to the depletion of groundwater resources and place additional strain on public supplies.
While governments and the tourism industry must lead in managing water resources more sustainably, Tourism Concern and Water Wise point out that tourists also have a vital role to play. Their top tips for a water friendly holiday include:
Take a shower instead of a bath. This uses about a third of the amount of water.
Opt in to towel and sheet re-use schemes and report dripping taps
Turn off the water while lathering the soap, brushing teeth or shaving. A running tap uses 6 litres of water a minute.
Ask your hotel what it's doing to save water and find out about the water situation in the area where you're staying
View the full set of tips at Tourism Concern
Tourists can also get involved by taking the online WET Pledge in support of Tourism Concern's Water Equity in Tourism Campaign.  The campaign aims to ensure that the water rights of communities in tourism destinations are not compromised by tourism development.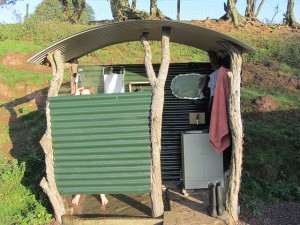 For example, research to be published by Tourism Concern next month indicates that in the Indian state of Goa, a popular destination with British holidaymakers, the hotel industry is consuming vast amounts of water from the public supply, while local communities only have limited access.  In the tourist hub of Calangute, some households reportedly only receive piped water for two hours every other day, while aging infrastructure and frequent power cuts mean that even then it can be unreliable.
Meanwhile, the depletion and pollution of groundwater and waterways, caused in large part by the tourism sector, means that some traditional community wells are becoming unusable. This in turn is forcing households to become increasingly dependent upon the erratic public piped supply.
Back in the UK, southern and eastern regions are facing their worst drought for many years. The UK actually has less water per person than Greece, Italy or Spain; London has less rainfall than Istanbul, and Manchester has just half the rainfall of Sydney", says Jacob Tompkins, Managing Director of Water Wise. "We can all do our bit to use less water and still have a fantastic holiday", says Tompkins.