Catherine marks a milestone by taking the sleeper train to Penzance, Cornwall, and wipes the sleep out her eyes at Jubilee Lido, followed by a blissful weekend based at Chapel House boutique hotel.
And suddenly there it was. The empty nest. Given that there is no Hallmark card to mark this maternal milestone when our children finally take flight, I decided to mark it myself by taking a trip I had planned to do years ago, but never managed to get together. Taking the sleeper train to Cornwall, do some hiking and Hepworth, swimming and spacing out and, basically having a weekend all to myself.
It was September, of course, that time of year when so many young ones head off into the world, and so the Great Western Railway (GWR) Night Riviera had cabins free, and my name all over one of them.
Let's face it, Cornwall by car is a nightmare
To be absolutely honest, I had been put off Cornwall after going camping there when the children were young. It took forever to get there by car, we had to queue to get in or out of any beach car park, and I found myself wondering why on earth Cornwall just doesn't rebrand and regenerate as car-free for non-residents. Can you imagine the uproar from the second home, SUV owners? But ooh, can you imagine the peace? I digress. In short, I always knew that if I were to return to this colossal county, it would be by train.
I also have a always had a bit of a thing about sleeper trains. That concept of falling asleep in one place and waking up in a completely different one is just one big dreamy adventure. And with Great Western Railway's Night Riviera sleeper train, it lived up to expectations. I finished work on Friday evening, and headed to Paddington station for 9pm, where you can hang out in their First Class Lounge, if you have booked a cabin. You board at 22.20 hrs, and it looks like just about everyone heads to the bar, the train leaves at 23.45 hrs and you arrive into Penzance at 08.00 hrs. And you can sleep peacefully, knowing that you have made a 68% CO2 carbon emission saving, according to the CO2 calculator on the GWR website.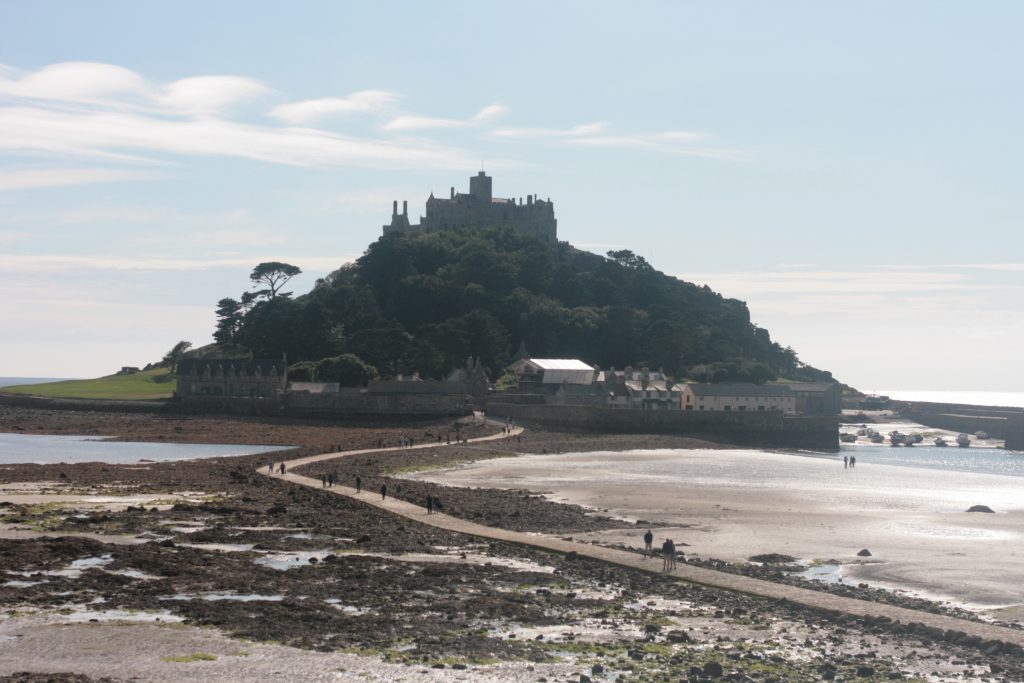 Sleeper train cabins on the Night Riviera
First and foremost, the cabin was adorable and in top condition too. I thought perhaps it had been refurbished during the pandemic, but the upgrades took place in 2018 in fact, but they look as good as new. Bright white sheets, large duvet tucked in tight to your albeit tiny bed, clean towel, concealed sink and of course the bed that converts into a sofa, but everything was made up for sleepy time by the time I boarded. The toilets are at the end of the carriage, and are clean not too far from each cabin. And in answer to the question everyone asks, 'did I sleep?' – ' like a baby'. This sleeper train simply rocks.
Secondly, I was totally knocked out by the customer support on board. I was checked in on Platform 1 at Paddington by Paul, who welcomed me on board and talked me through all the timings, took my breakfast order, directed me to the bar, all with a welcoming tone that made me feel as if I had booked a suite at the Four Seasons. Honestly, every single member of staff on this service had such a spring in their step and a genuine gift for hospitality, GWR should be nicknamed the Greatest Welcoming Party. I am not kidding. It was super impressive.
How much is the sleeper train to Cornwall?
I am a solo traveller in life, and so I had booked a single occupancy cabin which start at £90, including use of the station lounges at both Paddington and Penzance, where you can also shower. If you are travelling with someone else, a double occupancy cabin is from £120, or £60 each. There are no showers on board, as they don't have the capacity to carry that much water but the lounge showers are excellent, and your train host will book this for you too.
However, you also have to pay for your actual journey ticket, and so it can add up. The secret to getting cheap journey tickets with the Night Riviera is to book in advance when possible, although the cabin fare is fixed. You can book maximum 12 weeks in advance, so keep an eye on the cheap train tickets as they are released. At time of writing, these were from £39.10 one way, and travelling mid-week and out of peak season is always cheaper of course. You can also reserve a space for your bike at time of booking, which is free of charge.
Another option on the night train to Cornwall is to book an airline style seat on the train instead of a cabin, and pay the regular train fare. Plenty of people do, equipped with blankets, cushions and hoping that no one books the seat beside them so that they can stretch out. And travelling out of season, there was certainly lots of stretching room as far as I could see.
Breakfast, included in the price of the cabin, was fine – but in fairness COVID has put the brakes on GWR's catering capabilities. So it's a takeaway option with Lavazza instant coffee and Moma porridge (not bad actually), delivered to my door at a time of my choice. Other snack breakfasts are available. "If you get up at around 7am and head to the lounge with your breakfast, you can watch the sun come up as we head down the coast", my host Paul told me, and he was right. Although it was fairly misty, but still, I definitely got the picture. And, as we arrived bang on time at 8AM, Penzance was quite a picture.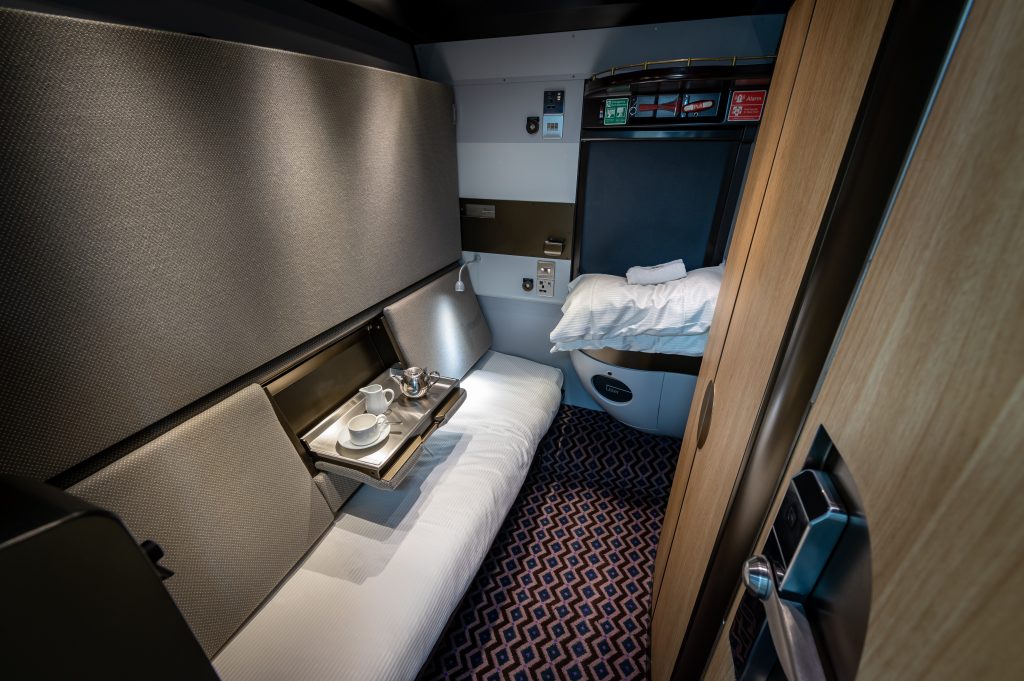 The Great Western Railway lounges
If you don't want the expense of a cabin coming back, you can always book a normal daytime train, but do take into consideration the fact that you really do add so much time to your holiday by travelling at night. I took Monday off work, but was back at my desk in London on Tuesday morning. Arriving into Paddington at 05:04 hours is an early start, but you can stay on board until 06.45 hrs. I didn't set my alarm until 6.30am and didn't hear a thing when we got into Paddington in the middle of the night. Again, there are showers in the First Class lounge in Paddington station which are excellent, and you can book these on board, to freshen up before you face the real world again.
I found it a bit confusing that they call the Lounges First Class, as there isn't actually a First Class cabin on board the sleeper train. All the cabins are the same standard. Also, I found the lounge in Paddington to be pretty disappointing, worn round the edges, with super bright lighting and loud TV. I was expecting a little bit more glamour, so do go for the free tea and biscuits if you are at a loose end before you board, but don't go expecting to sit back in the lap of luxury.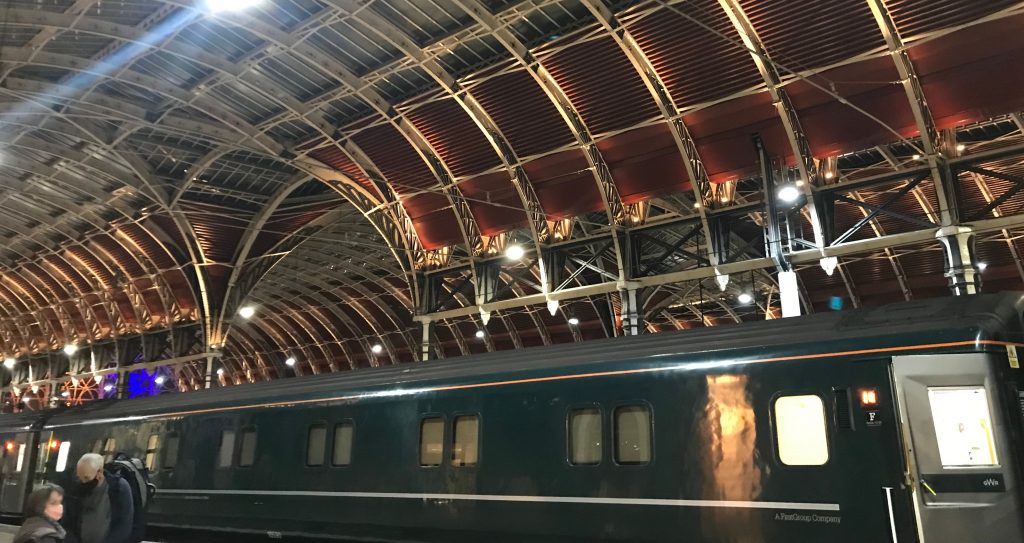 Top tip: there is a room to the right hand side of the Paddington lounge when you go in, which is quite hidden, but quieter and with better lighting. However, it still could do with some work. The lounge in Penzance was cleaner, more recently refurbished and with very welcoming staff. However, they weren't able to let me leave my luggage there at the beginning of the day before I headed back to London on the Monday, which was a bit frustrating, but luckily my hotel had no problem holding onto it for me.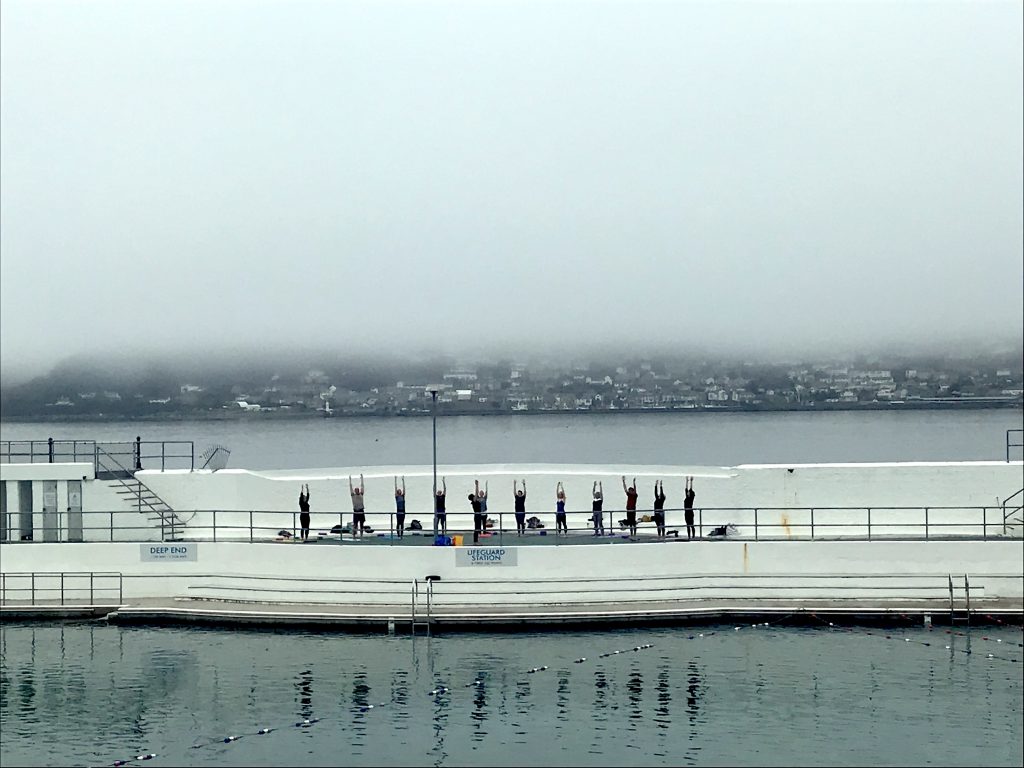 From sleeper to sea pool – the glorious Jubilee Pool in Penzance
A few years back, I took a sleeper train from Paris to Nice with my kids, a service that was shut down for a few years but now been revived, thanks to the rapidly growing demand for low carbon travel. When we woke up on the French Riviera, we headed straight to the boulangerie then beach for a breakfast picnic. I will always remember the joy of getting off the train and straight into the sea, and I had decided to do the same in Penzance. Luckily there is the most spectacular sea water lido there, the Jubilee Pool, just 10 mins walk from the train station. I enjoyed the free coffee in the GWR lounge in the station before heading for my 09.30 hrs slot. It does book up, however, so make sure you get a reservation, because not only is it the UK's largest Art Deco lido, it also has a geothermally heated section, so you can do the 'hot cold' thing. Which I most certainly did. If outdoor swimming is a love thing for you, look no further. If I had my way, I would change its name to Jubilant Pool.

I no longer blow hot and cold about Cornwall, however, after this adventure to the south-west peninsula and I shall be writing a more detailed blog about my itinerary in the next few days, about accommodation and recommendations of where to go. But my advice for now is to just book the train and go for it. And yes, coming back to the empty nest was weird, however this trip woke me up to the fact that, 22 years after starting to build my nest, it's clearly my time to fly (or train actually) again too.
Catherine travelled on the sleeper train to Cornwall with Great Western Railways. She stayed at Chapel House Boutique Hotel in Penzance and swam at Jubilee Lido and Geothermal Pool.


You need to add a widget, row, or prebuilt layout before you'll see anything here. 🙂