There is a lot of talk of the new normal in travel. How we are all going to be sustainable, savvy and sensitive when we are allowed out of our cages again. I have always believed that sustainability is normal in tourism, and so this isn't new for me. It isn't new for the following sustainable tourism companies either, who have been flying the fantastic flag of fair and fun tourism for many years.
So, if you are revving up to travel again but want to not only keep things responsible but also remote, here are some beauties in my book. These ten sustainable tourism companies are led by pioneering people who will look after you, your loved ones, their own communities and environments. I don't like top ten type round ups, because ranking leaders like this is just nonsense, so they're in alphabetical order.
Inntravel
My first port of call when it comes to self-guided walking holidays is Inntravel. This is one of those outdoor tourism companies that people come back to holiday with again and again. When I went on a walking holiday in Brittany with them, walking down the Pink Granite Coast of Brittany, it was superbly organised, all the accommodation was hand picked and exquisite, the food was locally sourced, and the logistics of luggage being sent on to the next hotel was very smooth.
They just get it. And they certainly get responsible tourism, having been one of the first pioneers of slow, local and ethical travel. I have walked 10K a day for most days of lockdown, so I am definitely ready to walk in a glorious new place again, but away from the crowds. I know that with Inn Travel I shall be in safe hands.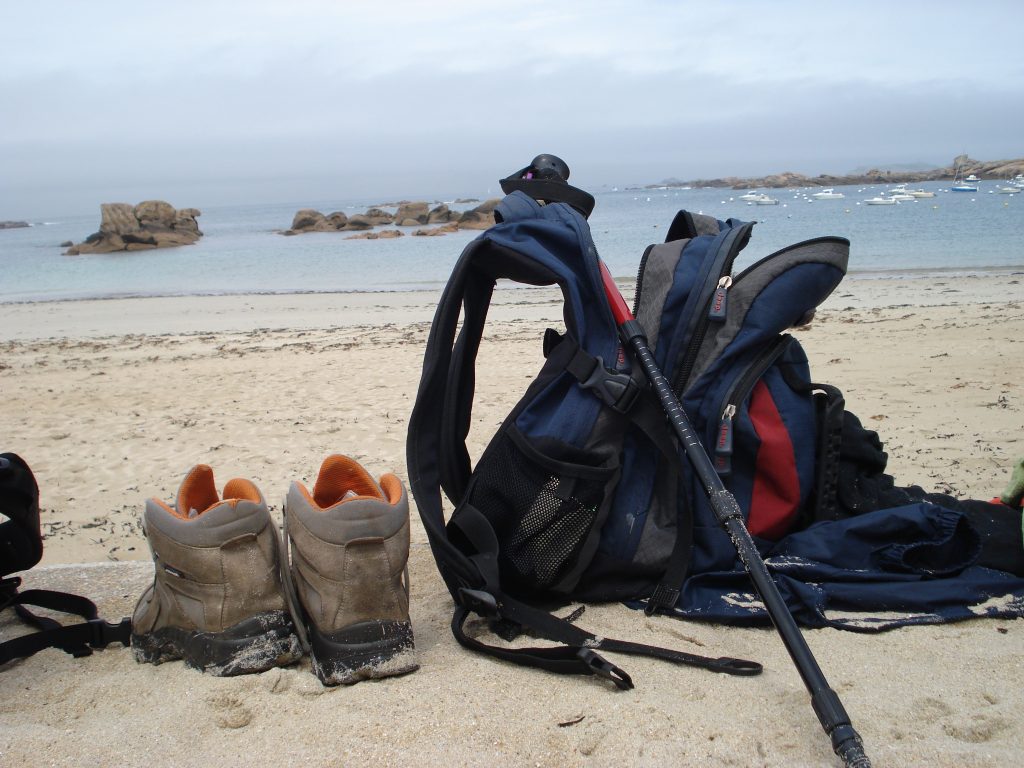 Itinerance Trekking, hiking with a donkey in the French Alps
As people flock back to the French Alps, there is one region of Alpes Maritimes, just an hour's journey from Nice by train, that is quieter than most: the Mercantour National Park. One of the most exciting ways to explore this region, especially for families, is by trekking across its valleys, inn to inn, with a donkey to carry your bags.
You won't see a soul for days, except at your accommodation, all of which are superbly managed in terms of responsible tourism by the founders of Itinerance Trekking. Their website does not quite capture their brilliance, but this is one of the best family holidays we have ever had. Read more here.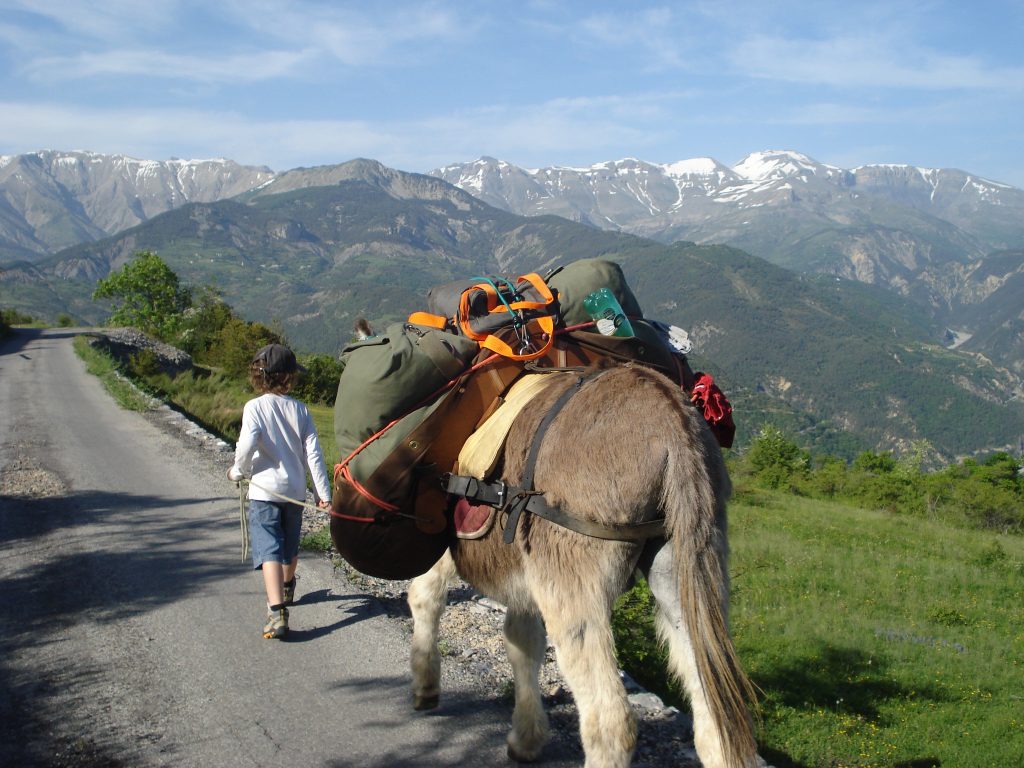 Magnetic North Travel
One of the best things about working in the responsible tourism sector of our industry is the people we meet. I first met Laura Greenman when she was a writer, editor and publisher and she commissioned my book Ecoescape Ireland, having just completed her own Ecoescape UK. She has a vast understanding of responsible tourism, is totally ecoaware and now is a leading ecoentreprenuer, running a travel company dedicated to wilderness trips in Scandinavia and Canada.
When international travel starts again, Laura recommends Iceland as a first outing back into the beautiful, wild world, as it's the only one of her destinations that plans to reopen for international travel in summer 2021. Iceland is also almost coronavirus free. For real remoteness, and breathing Iceland's invigorating air, check out her trip to Deplar Farm in the north of the country, far away from the traditional tourist trail. See more of Magnetic North Travel's trips here.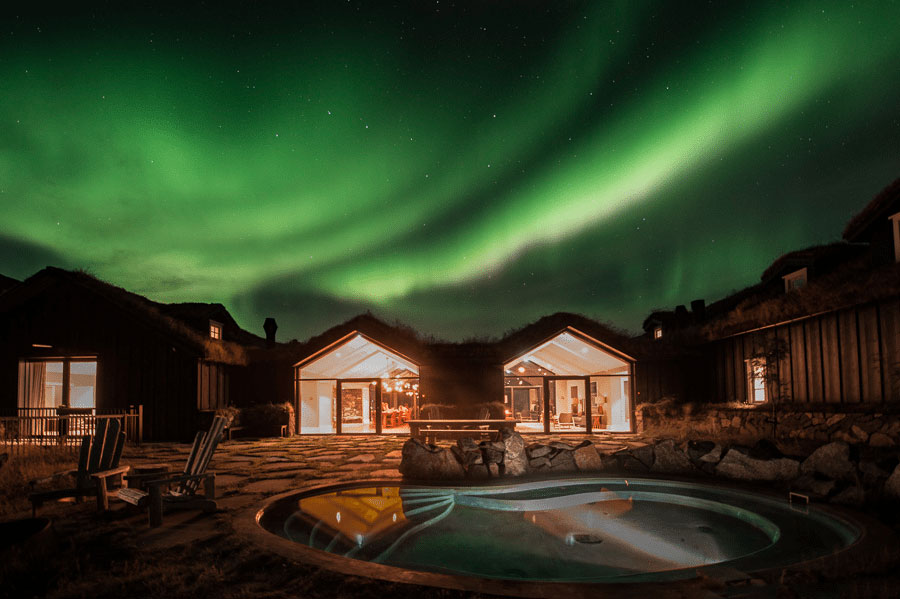 Much Better Adventures
If you are revving up to go a little bit wild when this is all over, but in a responsible and nature-filled way, check out the new portfolio of rewilding holidays just launched by Much Better Adventures. These take you well off the beaten track to remote parts of Europe, including the Tatras Mountains of Romania, Abruzzo National Park in Italy and the boreal forests of central Sweden. All in the footsteps of wolves, moose and bears.
This small, responsible tour operator has been superb during the pandemic, not least by its creation of a Family Relief Fund to support local guides, hosts, porters and their families in remote places who saw their livelihoods obliterated by the pandemic. So this is definitely one of the sustainable tourism companies to support now that we are able to think about travel again.
Peak Me, Picos de Europa National Park, Spain
This is the antidote to all that home schooling, or perhaps the boost you need if you have been doing Duolingo to death during lockdown. Ana Rodríguez García, a language teacher, mother and outdoors enthusiast is someone wholly committed to sustaining her home village of Panes by running this too cool for school, Peak Me Languages.
Panes is the gateway to the Picos de Europa Mountains and eponymous national park. After learning Spanish in the mornings, you head off into the mountains to climb, hike, do the via ferrata, paddle board or snowboard in season, all in wild and wonderful places. If you don't feel like flying yet, read a more detailed article about my trip with Peak Me in The Irish Times. I am counting the days until I can return.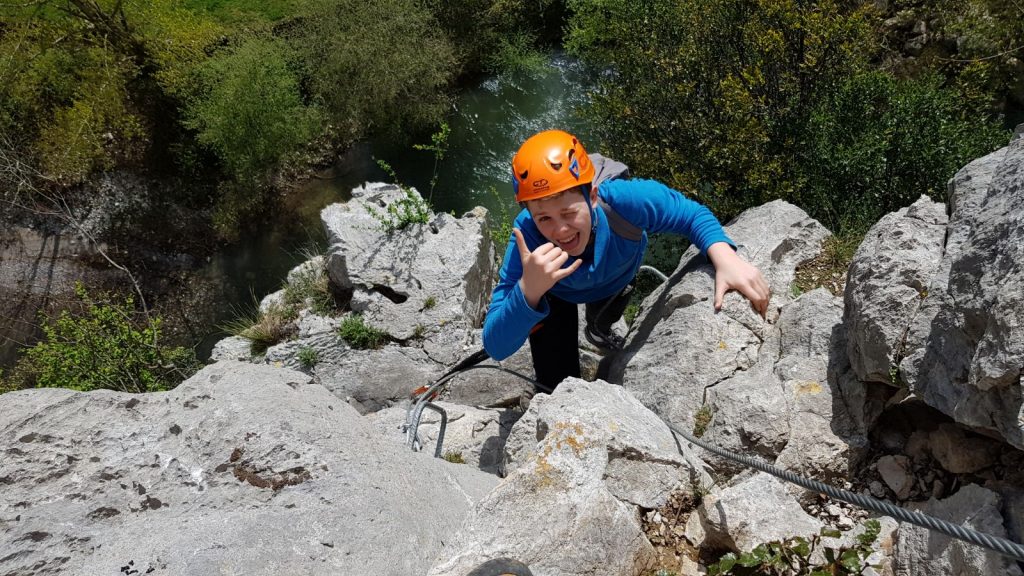 Soomaa National Park, Estonia
Another little known European wilderness, I love Soomaa National Park. It feels a little bit like you are going back in time to a land of foraging, dug out canoes, remote boglands, exquisite wild swimming, saunas and traditional rural lifestyles. This all comes at a fraction of the cost of its Finnish neighbours (although I love Finland, don't get me wrong).
Soomaa is a bit more of a secret and there is no better person to organise a trip there for you than Aivar Ruukel, who runs one of the best sustainable tourism companies there, Soomaa. Read more here about my trip there a few years ago – spring, summer, autumn or winter, Soomaa has something for each season. It even has a fifth season, when the snows melt and the forests are flooded – this is canoeing heaven.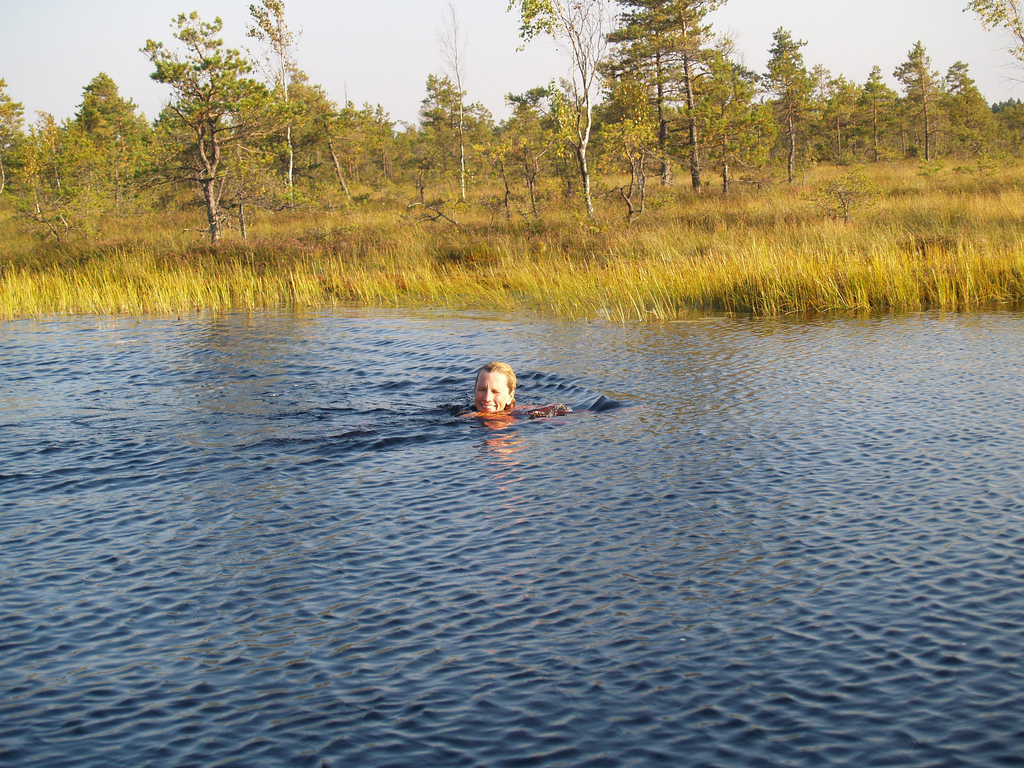 Swim Quest
Swimming kept me sane in between lockdowns, especially as I am lucky enough to have plenty of lido loveliness in London where I live. When all the pools closed, I drooled and dreamed over all of Swim Quest's water wanderlust images. The co-owners of this company, John Coningham-Rolls and Alice Todd, and I have chatted at length about sustainable travel, travelling to off the beaten track destinations, and safety of course. Even when pandemics weren't a thing, you want your swimming holiday to be safe and Swim Quest is one of my top choices (I also highly recommend Wild Water Adventures in Ireland by the way, but it's a little bit more niche, and nippy).
As well as having upcoming swimming trips to Greece, Croatia and Cornwall, they are experts in bespoke small group holidays, so you can go bobbing around in your bubbles if you feel safer that way. For more information see Swim Quest's website. Or you could just keep drooling over their Instagram pics. If I were you though, I would just dive in.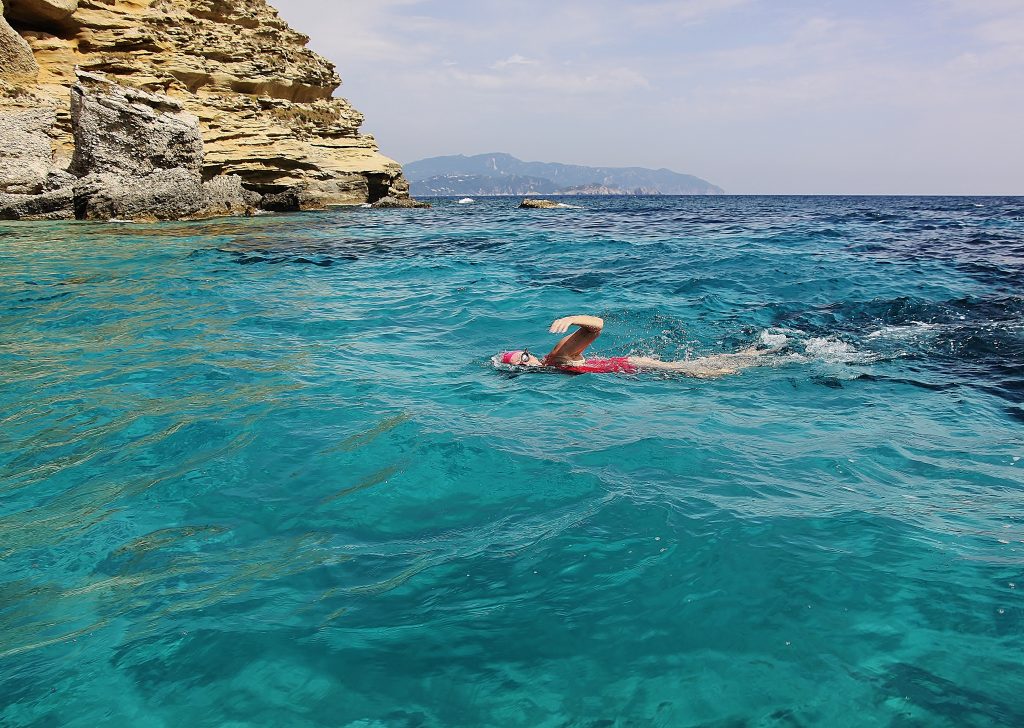 The train brains
If you aren't ready to fly yet, or are joining the growing number of people who aren't going to fly much at all anymore, then I have plenty of train tips for you. Before the pandemic I lived and breathed trains as editor for Rail Europe, a train booking website where you can buy a ticket from anywhere in the UK to all over Europe. I wrote a load of useful guides for them including national parks, long coastal journeys, European day trips, French walking trails and UK islands by train.
Since coronavirus killed that role sadly, the silver lining was writing articles for Byway, a new travel start-up that books holidays in the UK and Europe that don't involve flying. During both these roles, I had the pleasure of also getting to know the editors of Hidden Europe magazine. Published three times a year, they know every train route possible in Europe, and it is a must have for any keen train traveller.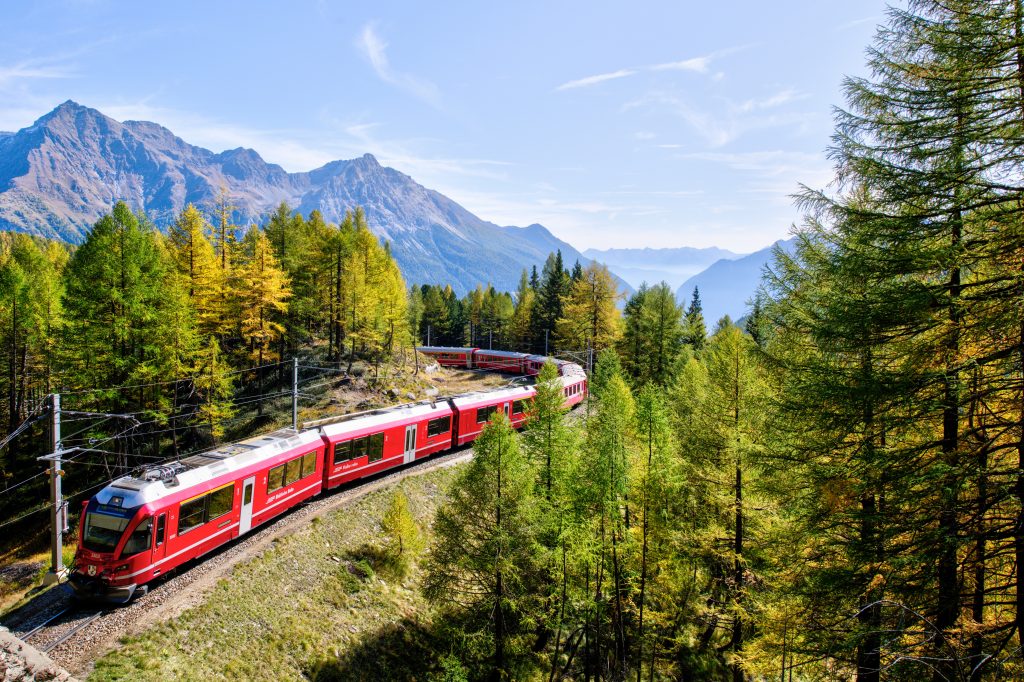 Tourism declares a climate emergency
Tourism Declares for short, this isn't one company but a network of over two hundred travel organisations, and growing. They have come together to declare a climate emergency and, in so doing, are working together to plan a better future for tourism. Responsible tourism is about collaboration, and this is one of the finest examples of such. These are not token gestures, but serious commitments to adjust their tourism strategies, models and modus operandi in order to cut global emissions by 50% over the next decade. Check out the companies that have 'declared', their reasons for declaring and their plans for creating change. If your favourite company hasn't done so already, and they claim to be on the carbon case, ask them why not.
Undiscovered Montenegro
While other European countries were open to travellers last summer, Montenegro was given the red light, something local people and tourism operators were stunned about as there were almost no cases there at the time.
Another of my favourite sustainable tourism companies is responsible travel operator and expert Undiscovered Montenegro, run by a British family who created a superb adventure company on the shores of Lake Skadar National Park. Well off the beaten track, they are totally sussed when it comes to slow, sustainable, fun and just a little bit feral holidays. I mean who doesn't want to go a bit of feral in the sun this year, canoeing on Lake Skadar, hiking in the Bjelasica and Biogradska Gora National Park or just finding sanity again on a yoga retreat? All based in the safe confines of Villa Miela, the hub of all things responsible and pride and joy of its creators Emma and Ben Heywood.