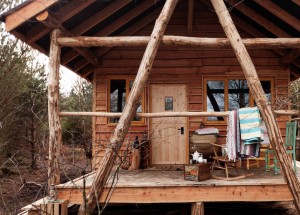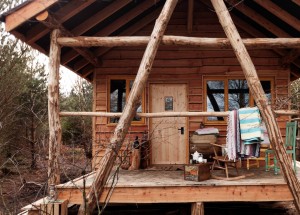 I wrote a blog a few weeks ago about the people I meet in this field of 'responsible tourism', and how sometimes, it is the they who make us want to visit a place. Their stories, their commitment, their love of a region. So, let me introduce you to Sam and Beth Hardwick, the owners of Bivouac, one of the most stunning campsites in the UK , located in Yorkshire. I don't want to put it in the 'glamping' box because it is something more than this somehow. As a result of my chatting with the Hardwicks, I invited Beth to write a guest blog for me, to share her story of how The Bivouac was born. Because I do firmly believe that it is the people who make the place. Over to Beth….with thanks.
"Sam and I worked long hours during our dating period. I had my own business and he worked in the city. We decided that when we got married we'd quit our jobs and go traveling together for some proper revaluation time. We backpacked around the world talking the whole time about what we believed in; what made us who we are; what inspired us; how we wanted to live; what we were good at and no so good at. Some key themes came from this such as community, faith, family, sustainability, simplicity and nature. There was a lot more talking … and then Bivouac fell out.
So we came home, rented out our house and converted a garden shed to live in whilst we began building the dream.  It was a very long up and down journey through finding land, gaining planning permission, getting a government grant and raising a family all at once. The initial plan was that this Bivouac adventure would add massive value to our family, but at times we felt we had lost that ability as our family life got more disjointed as we got further in. But now, even though we have to work really hard, this was the best thing for family life.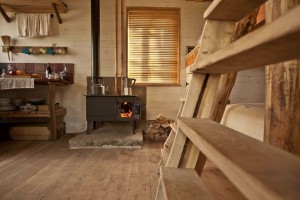 Family life means a great deal to us. Bivouac is a place where we want family life and spending quality time together to be inspired again and time and space is given to just being together, in the outdoors, in our activities or cozy by the fire.
We have had our own family torn in bits with the death of our third daughter Florie Briah. She caught a nasty virus and was not old enough to fight it and she died from the damage to her heart that it caused. This happened just as the thirty or forty guys arrived on site to build the project with us. It was like living in a nightmare which couldn't stop or slow down. We had folk living with us, needing us each day, when all you want to do is hide and catch breath. But, the flip side of this is that everything we believed we were building, community, and ethos of family and friendship, transparency, creativity – it all came into play in that season and I knew then, no matter how hard things were – Bivouac had been birthed. In Florence's memory we are raising money to build a natural play park here on site. Free to use and designed for families to play, laugh, relax and reconnect.
We have Martha Willow 4, Elsie Myla coming up 3, full of life, creative and amazing company. We are a long way off where we hope to be, but this place is something special and I am so very privileged to have time here with my family, building something for other folk and us to all enjoy and take a part in. Bringing back something about life which might get missed far too often".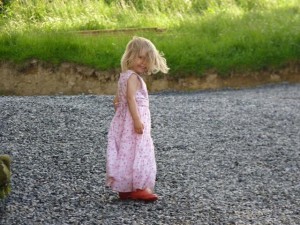 For more details on Bivouac, see www.thebivouac.co.uk