Friluftsliv and Free Air Living on wilderness holidays in Scandinavia
I like companies that are based on a sound philosophy, and Magnetic North Travel was set up by Laura Greenman, a green travel writer and eco entrepreneur, after she travelled extensively in Scandinavia, and discovered the Norwegian philosophy of Friluftsliv. Although this sounds more like something you might buy in Ikea, it actually translates as Free Air Living. And, unlike the Swedish indoor retail therapy, this philosophy is based on the idea that spending time outdoors, in nature, can really help us recuperate as individuals.
Friluftsliv is about learning from traditions and discovering nature by using these traditions. And so, Magnetic North Travel's Friluftsliv and Free Air Living on wilderness holidays in Scandinavia include the likes of Guided Hiking and Glamping holiday in Norway, a pop-up glamping experience with expert wilderness guides with whom you trek, forage and live the Finnish dream.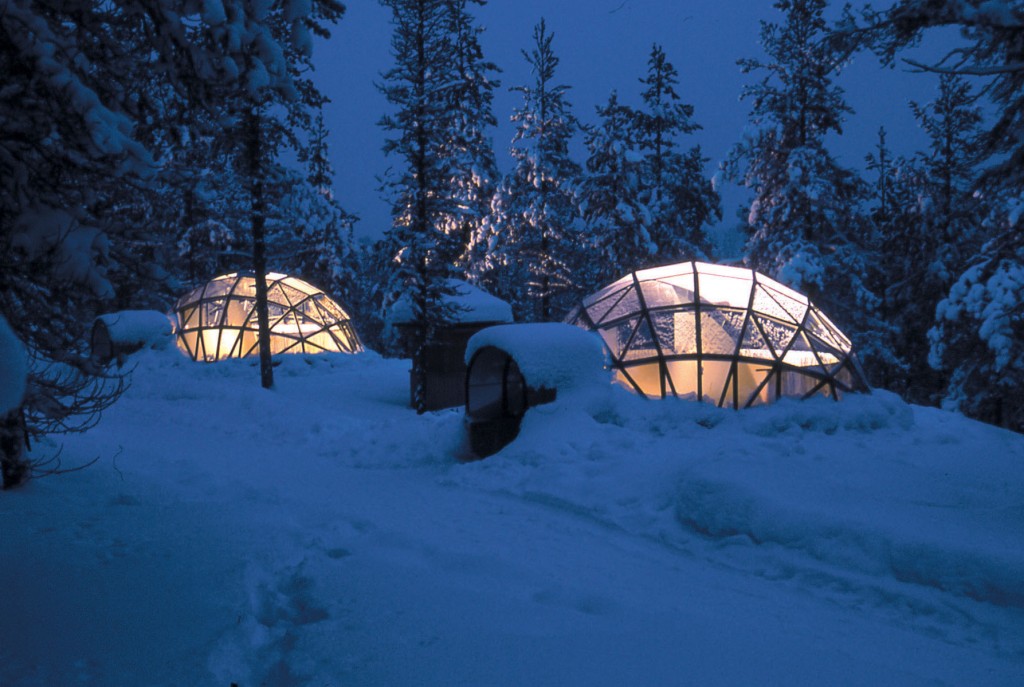 Northern Lights holidays in Norway
When the snow kicks in, you can head to Tromso in the North of Norway, not only to catch the Northern Lights, but also stay in an ice hotel, go husky sledding, snow-shoeing and cross-country skiing. The joys of Magnetic North Travel is that it is small and sustainable, and they know their guides so well, that they can prepare a bespoke trip for you.
Other options include saunas in the snowy wilderness, dips in an icy river, seeing the Northern Lights on horseback, in the snow of course, ice fishing and wild ice skating. There is no set itinerary for many of these trips simply because, as Greenman states, ' we would like our guests to help set the pace from the start and to put the emphasis on being in nature rather than following timetables'.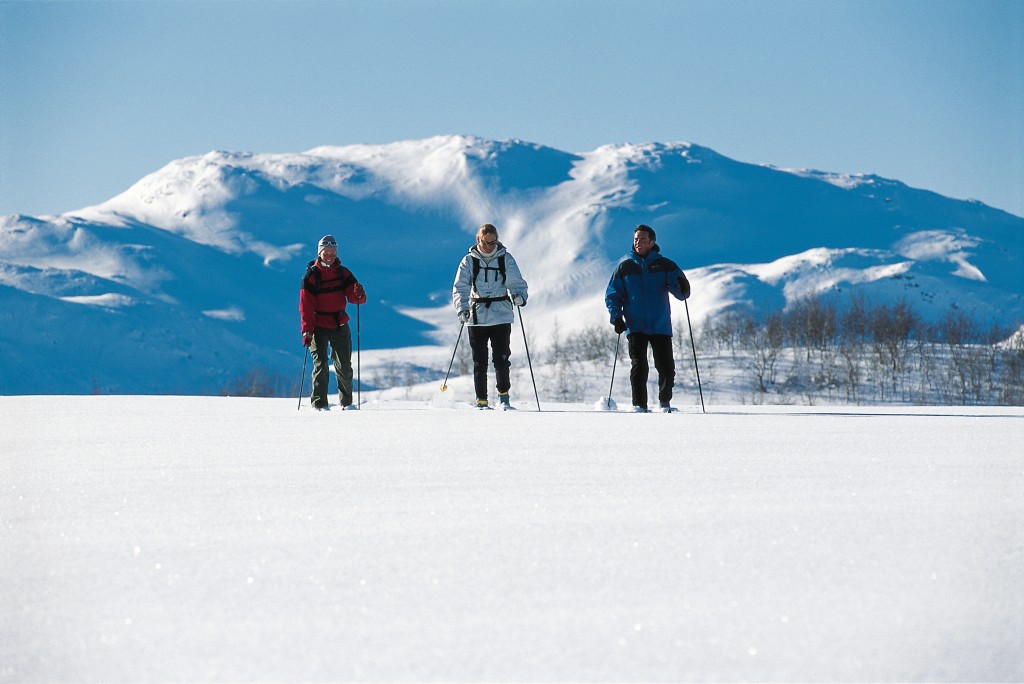 And for those of you who would love to discover the Fjords, but can't quite face those giant cruise ships, Magnetic North Travel offers a short, remote adventure staying in a lodge on the island of island of Uløya, at the entrance to Norway's Lyngenfjord, with views across the Lyngen Alps. Here you can go winter walking, sledding and even whale watching, in the safe hands of the lodge's owners and expert guides.
With just six rooms and six suites, this is the perfect place for an eco corporate retreat, and certainly beats a three star jaunt in the Trois Vallees, for sure, especially for B Corps and other ethical organisations. Friluftsliv is not just common sense cool, it is also one Scandinavian concept that is about as far from flatpack as you can possibly get.
Explore Norway's fjords, inland and coastal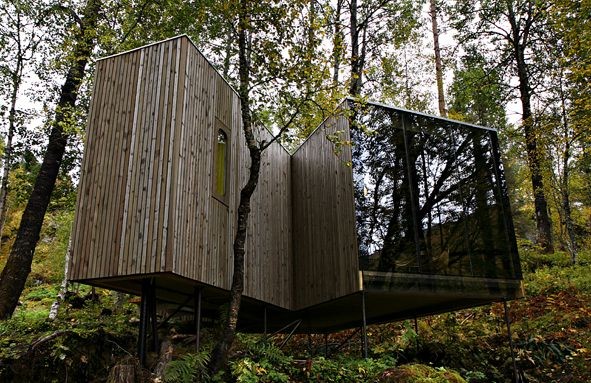 You will find nothing but local food at one of Magnetic North Travel's greatest finds – a hotel in the trees, located on a farmstead in a forest in the Unesco World Heritage site of Geirangerfjord. Here, you can overdose on friluftsliv in a glass room suspended in the trees, allowing you to enjoy nature's finest, day and night. Explore local environs on cross-country skis, snowshoes, river rafts, or go climbing along dramatic ravines and salmon fishing depending on the season.
Wilderness holidays in Canada
Note: Since publication of this article, Magnetic North Travel's holidays have attracted so much attention, they have started to offer wilderness experiences in Canada. From this dreamy spot at Fogo to the frozen lands of the polar bear, if you want nature and nurture, conscious and classy tourism, set your compass to the team at Magnetic North.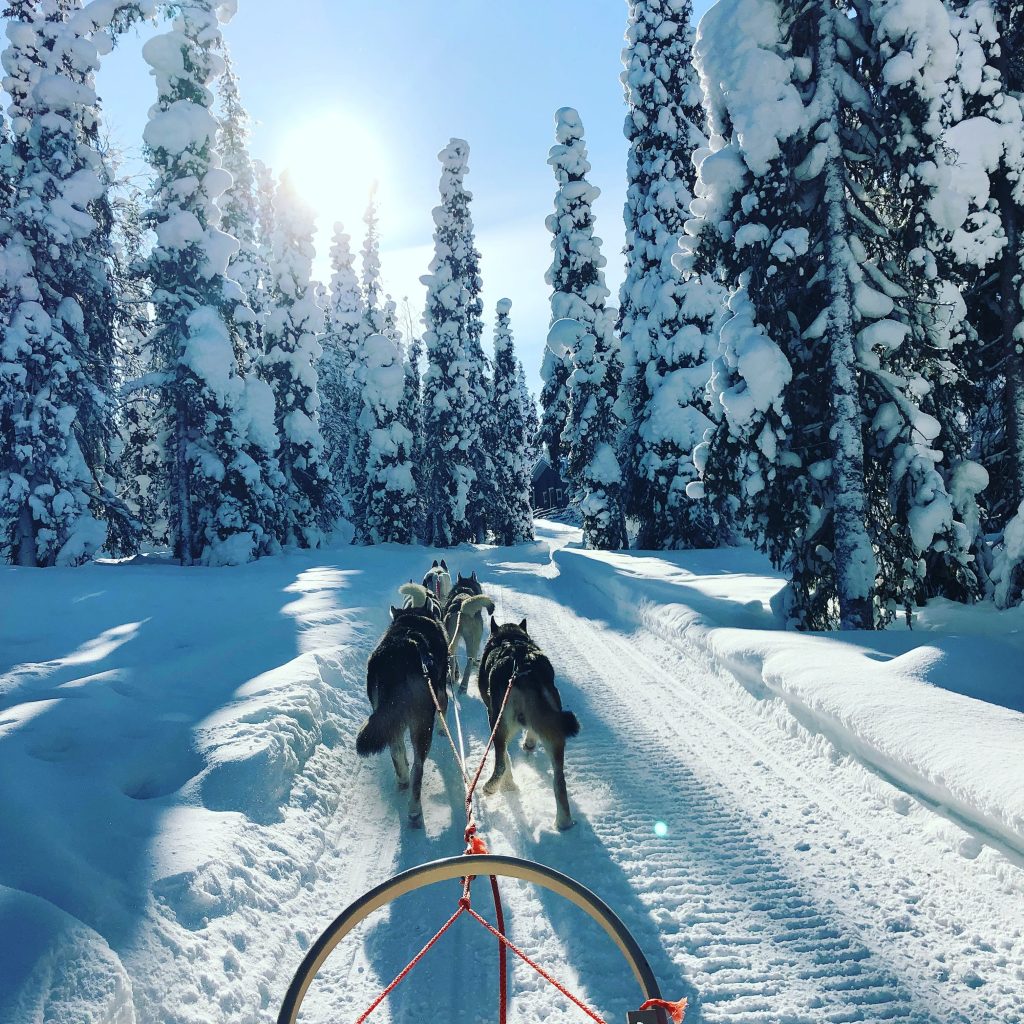 An edited version of this article was first published in The Irish Times. For more winter wilderness holidays, check out my blog on Wild Ice Skating in Sweden.